Print Lot Number on Products with Videojet coding and marking solutions
Videojet specializes in inkjet, laser, thermal transfer and other types of lot number printers, as well as labelers to apply lot numbers to packaging.
A lot number is assigned to a batch of products from a particular manufacturer. Numbers, letters or bar codes can identify a lot number for a set of products sharing certain characteristics of production. A lot number can help ensure product traceability and serve as confirmation of the identity of products at various stages of production and throughout the supply chain
Lot number printers and lot coders are terms commonly used by operators and maintenance teams for coding machines used to print directly on products or packaging, or for machines that print and apply a label containing the lot number onto a product.
Videojet solutions for printing human and machine-readable lot numbers include continuous inkjet, thermal inkjet, laser marking, thermal transfer and case coding printers. Considering the surface to be printed or marked (e.g. plastic bags, cardboard boxes, cables, heat shrinkable sleeves, pouches, kraft paper bags, PET bottles, metal or almost any other material), Videojet can help you select the ideal lot number printer.
Specialized Videojet inks are formulated for printing on frozen foods, meat, baked goods and snack packaging as well as pharmaceutical and medical device packaging and more.
Helping to reduce a manufacturer's environmental footprint, laser marking systems use no inks or fluids. Videojet offers wide range of laser lenses, powers and technology types for marking on cases, cartons, metal, glass, cardboard, paper and plastic.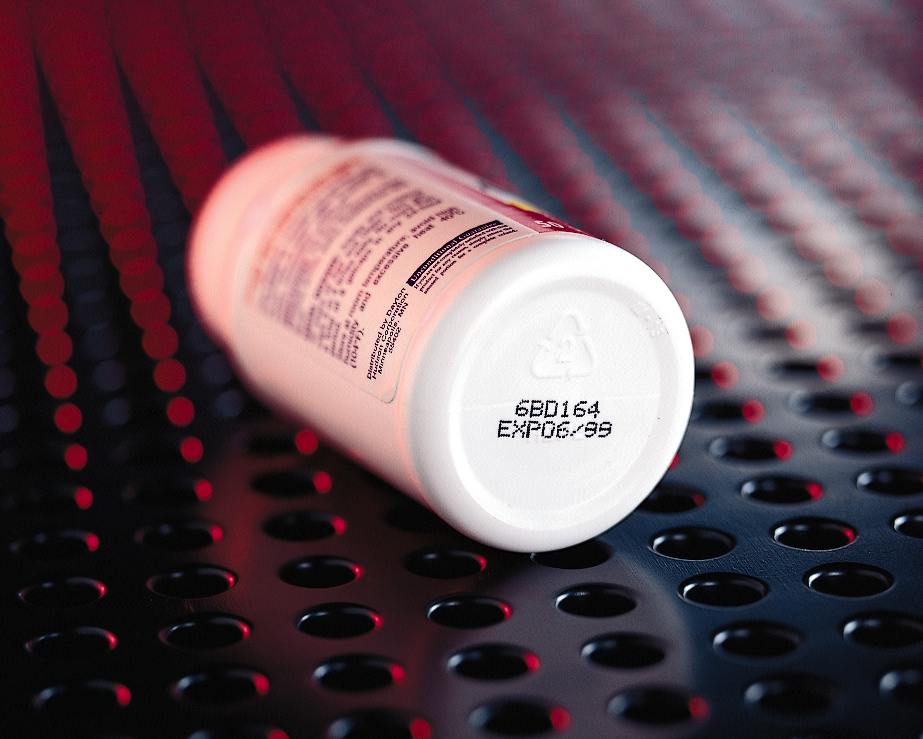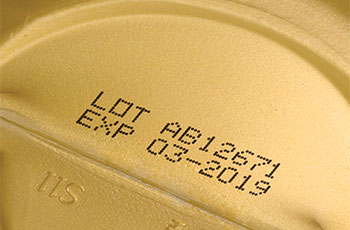 Suggested Solutions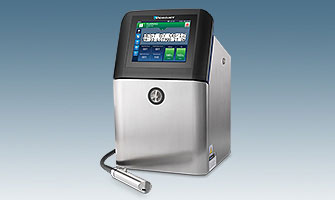 The Videojet 1860 features predictive capabilities that provide up to eight hours of advanced notification of the most common downtime generating faults under normal operating conditions. Print one to five lines of data at speeds of up to 960fpm.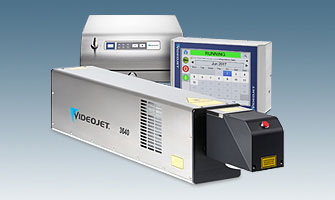 The Videojet 3640 60-Watt CO2 laser marking machine processes complex codes at high speeds and features the industry's widest mark field. The 3640 is ideal for high-volume applications in the pharmaceutical, tobacco and beverage industries.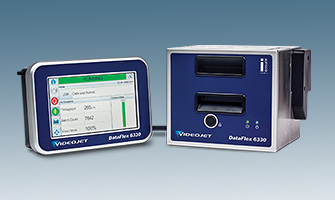 The Videojet DataFlex® 6330 includes iAssureTM technology, a built-in code quality checker designed to help reduce waste and rework with no additional hardware or installation. The 6330 is ideal for printing on flexible packaging such as films, pouches and labels.
Case Study
HP Bulmers Bottling Case Study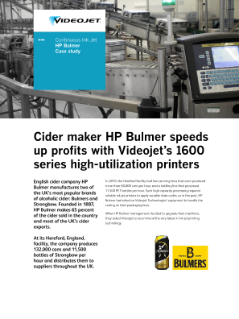 To meet the need for five lines of text printed at HP Bulmer's extremely high speeds, Videojet suggested industry-leading the Videojet 1000 Line of continuous inkjet printers designed for 24/7 production and extended run times before requiring maintenance. Bulmers' codes on beverage cans required a Julian date, a best-before date, a time stamp, and a reference to the production line. Learn more. Learn more….
Utz Quality Foods Case Study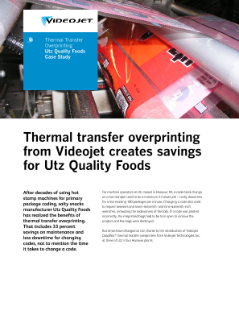 Changing codes when using an old hot stamp machines required costly downtime on an Utz Quality Foods line running 100 packages a minute. Videojet showed Utz the benefits of thermal transfer overprinting including savings on maintenance and less downtime for changing codes. Code changes now require just a few taps of a touch screen. Downtime for code changes has virtually disappeared with Videojet thermal transfer overprinters. Learn more….
Related Articles