Industrial Wood Printer
Production environments for wood products are challenging. Typically dusty and subject to temperature extremes, these operations run nearly nonstop to supply industries ranging from construction to furniture manufacturing.
Printing dates, bar codes, moisture levels, panel grades, inspector ID, species, lot or batch numbers, and traceability data on wood under these conditions mandates a robust, low- maintenance industrial wood printer.
Videojet continuous inkjet (CIJ), thermal inkjet (TIJ), and large character marking (LCM) printers are designed to handle the operational intensity of wood production. Solutions are compatible with products ranging from raw lumber to coated or varnished wood for furnishings, flooring, and other finished items.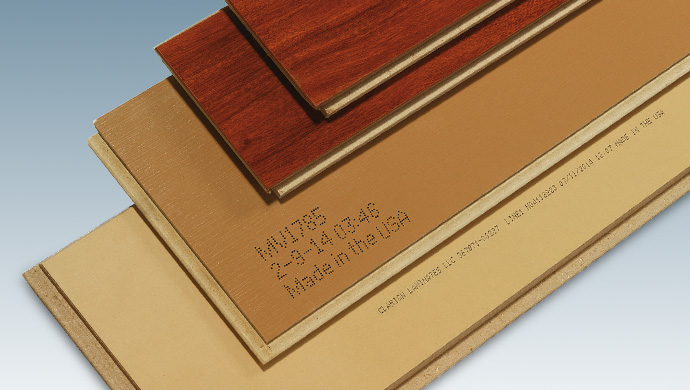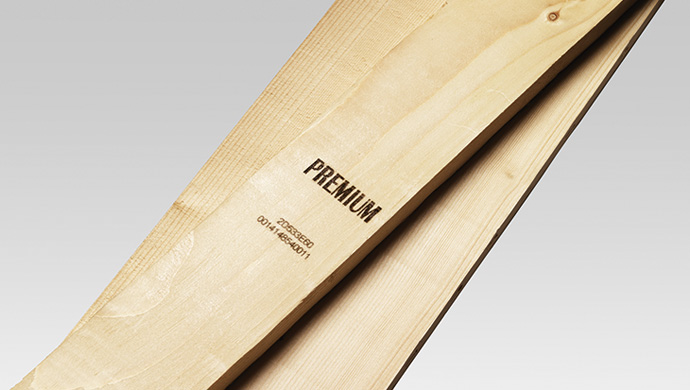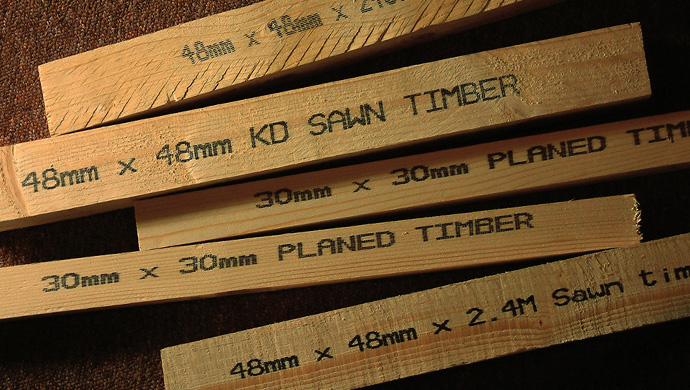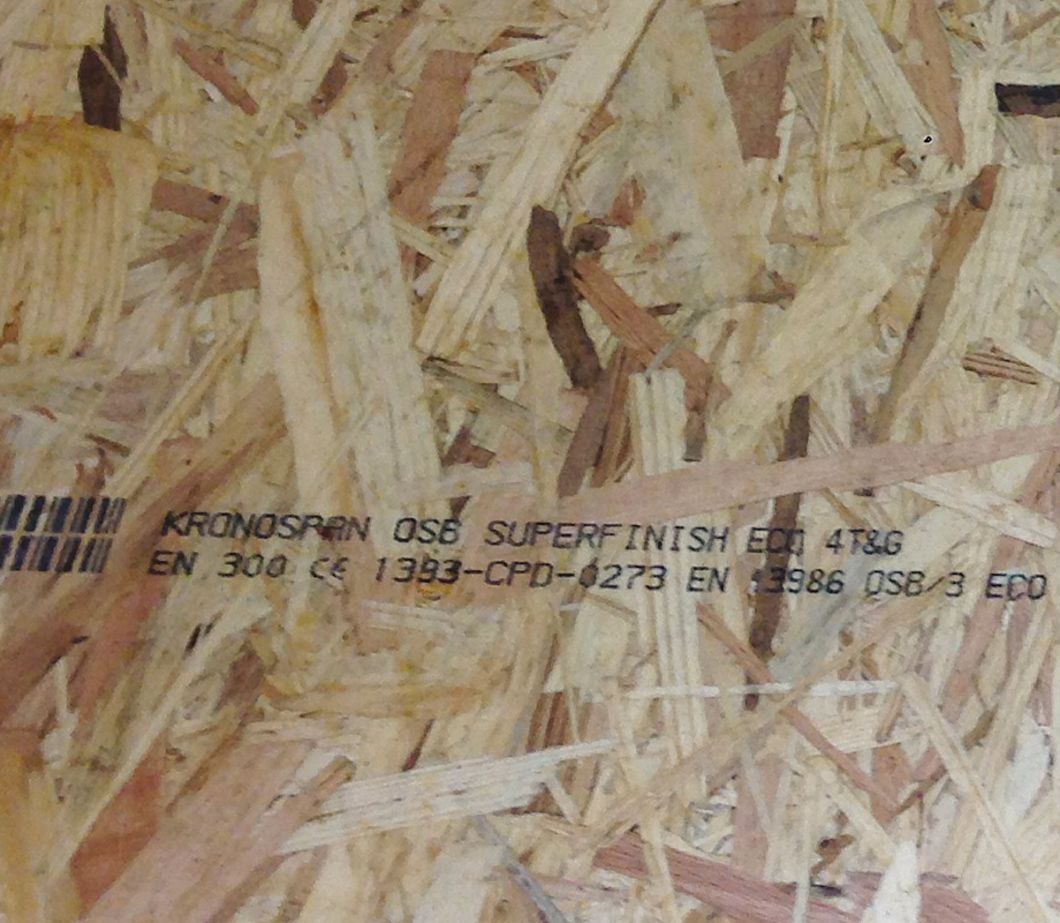 Overview

Suggested Solutions

Documents
Unique demands of printing on wood
Uptime is critically important for building material production lines. Equipment to print on wood must be dependable and easy to operate. Minimal maintenance is essential to eliminate downtime related to printer repairs and routine maintenance activities, such as replenishing ink.
Challenges of irregular printing surfaces and hot, dusty production environments can be addressed by rugged CIJ, TIJ, and LCM printers designed for printing on wood. They are well-suited to print crisp, consistent codes in these conditions
Incorrect codes on lumber and other wood products are tough to fix and can lead to scrap. Printers that limit operator intervention and eliminate data-entry errors are imperative.
Videojet expertise
For printing on wood, Videojet offers three printing/marking technologies along with specially formulated inks to meet unique application needs. To help ensure that the right code goes on the right product every time, Videojet printers incorporate Code Assurance capabilities using rules-based software, user-friendly interface and network communication.
Continuous inkjet (CIJ):
Ink-based, non-contact printing of up to five lines of text, linear and 2D bar codes, or graphics
Variable throw distance reduces printhead damage from uneven lumber surfaces
Available high-visibility resolution white and pigmented inks in black, blue, red, and yellow add contrast on dark surfaces
Thermal inkjet (TIJ):
Ink-based, non-contact printing uses heat and surface tension to apply codes onto wood
Ideal for printing 2D and other high-resolution bar codes and logos
Easy cartridge change-out provides a new printhead each time
Large character marking (LCM):
Ink-based, non-contact printing of large alphanumeric codes, bar codes, and logos
Micro-purge technology helps reduces maintenance and prevents printer damage
Laser Marking Systems
In addition to ink-based solutions, printing on wood can be achieved with laser marking systems
Using no consumables, lasers can help to reduce a manufacturer's environmental footprint.
The complete line of Videojet CO2, fiber and UV laser marking systems includes a wide range of power and lense options
Inks for printing on wood
Videojet offers over 640 application-specific fluids including inks for printing on wood.
Videojet bulk-ink systems for CIJ, ideal for 24/7 manufacturing, help to reduce consumable costs and extend the time between ink reloads.
Opaque pigmented CIJ inks are formulated to create highly visible codes on dark colored surfaces, while resisting the pressure and heat of the manufacturing environment and product-to-product contact during processing. Choose from a range of Videojet pigmented ink colors for printing on wood with the Videojet 1710 CIJ printer.
Fast-dry CIJ inks are also suitable for printing on wood. These inks incorporate special fast-dry solvents and compatible resin technology necessary when there is little time between each code and when those codes come into contact with typical conveyor components and each other.
LCM inks for high resolution Videojet 2351 and 2361 printers include M512 black, M535 red, and M537 green. Additional colors are available.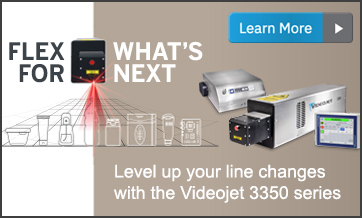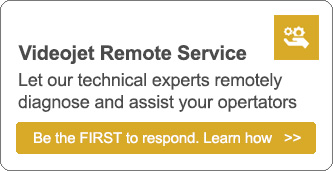 Customer Feedback:
"Videojet has all things we need in a printer and we are very satisfied with the new level of service we are experiencing. Whether we have a technical problem, training need or simply want advice, the team is there to help us solve the issue,"
– Vice Director, Chinh Dai Trading Company