Industrial Coding on Eggs
Coding technologies for the egg industry have evolved over the years, but the focus on food safety has remained paramount. Advances in these technologies have provided improved print quality to better communicate important expiry and traceability data and to help ensure compliance with evolving government regulations regarding producer accountability. Videojet's solutions can help meet these coding needs while providing high quality coding to aid brand image and high uptime to ensure efficient operations.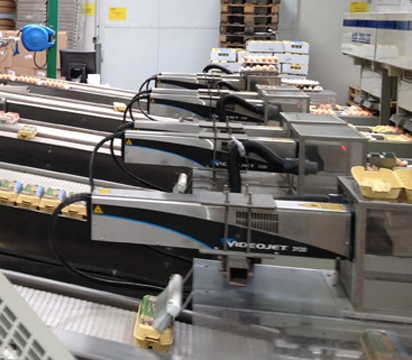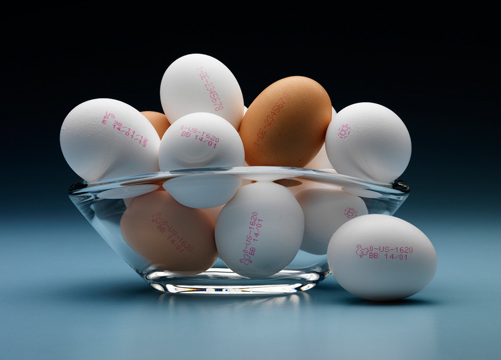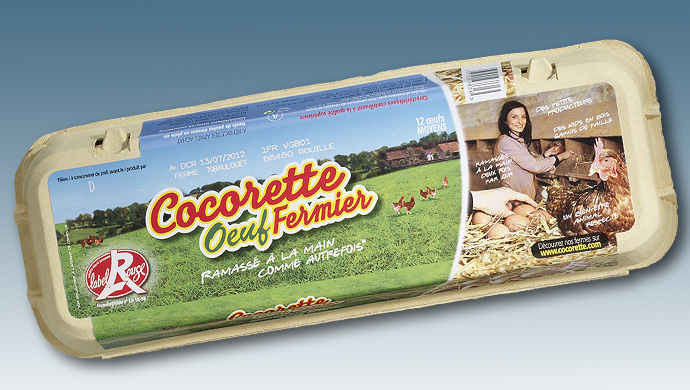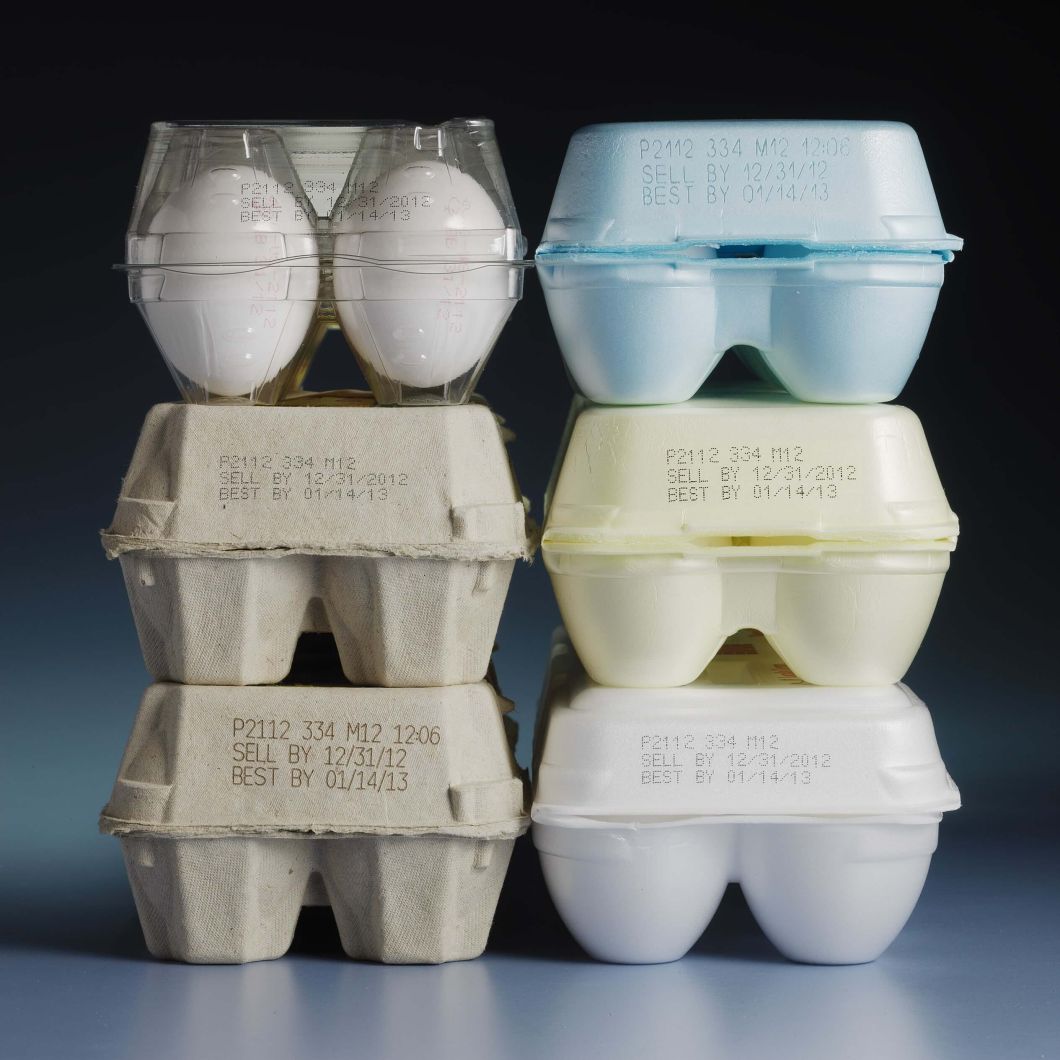 Applications

Line Integrations

Documents
Grader, Cartoner and Packer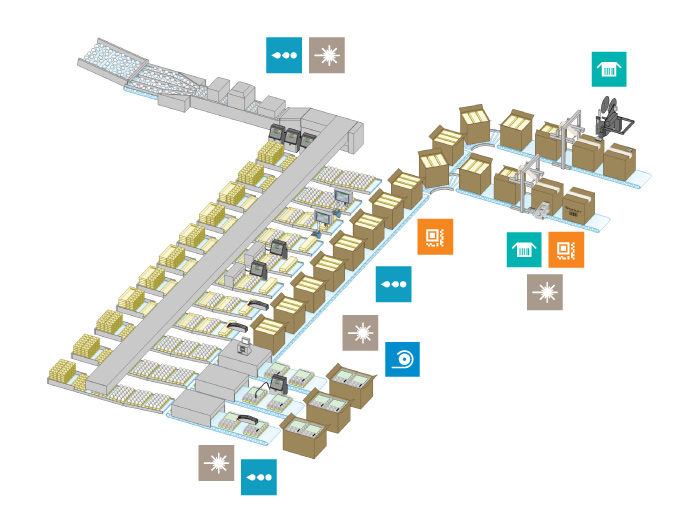 Fluid based, non-contact printing of up to five lines of text, linear and 2D bar codes, or graphics, printed on a variety of packaging types including stationary packaging via traversing systems.

Thermal Transfer Overprinting (TTO)
A digitally controlled printhead precisely melts ink from a ribbon directly onto flexible films to provide high resolution, real-time prints.



Ink-based, non-contact printing using heat and surface tension to move ink onto a package surface. Generally used to print 2D DataMatrix and other bar codes.

Ink-based, non-contact printing of multiple data types (alphanumeric, logos and bar codes) in large sizes primarily used for secondary packaging such as cases.

A beam of infrared light focused and steered with a series of carefully controlled small mirrors to create marks where the heat of the beam interacts with the packaging surface.