Labeling Challenges
Labeling requirements for cannabis products are strictly regulated and constantly evolving. Processors and packagers of cannabis products are challenged to place vital product information on small, varied packaging surfaces. The wide range of required information such as date codes, batch numbers, serial numbers, weight, strain, testing lab and cannabinoid content poses an additional challenge to processors and packagers.
We are eager to partner with you to address these challenges. Our products will apply the information you need onto virtually every substrate and packaging type. Our printers help you avoid the cost and hassle of printing variable information on your products. This means that you do not have to pre-print information such as weight and strain type on your packaging. It also means that information such as date codes, that vary from batch to batch, can be directly marked on the product without the need for labels.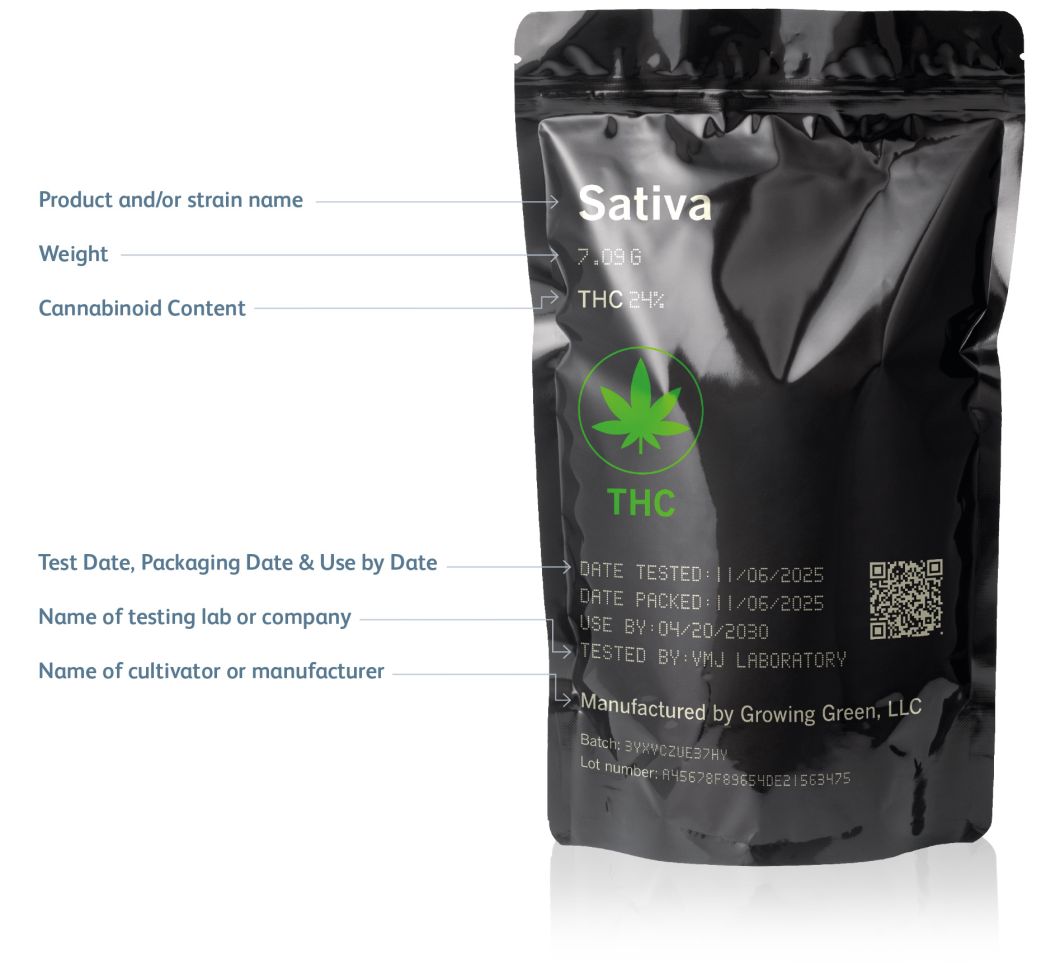 Print Samples
See our product codes on different cannabis applications.
Videojet Solutions
We have a full portfolio of technologies ready to meet the cannabis industry's varied applications across quality, substrate, and information needs. In addition to our wide product portfolio, we have the right hardware, expertise, and relationships with major packaging automation providers to help ensure our printers will integrate seamlessly into your packaging lines.
| | Flexible Film | Glass and Plastic | Metal Containers | Paper and Cardboard | Direct on Edibles |
| --- | --- | --- | --- | --- | --- |
| Continuous Inkjet Printers (CIJ) | | | | | |
| Thermal inkjet (TIJ) | | | | | |
| Laser Marking Systems | | | | | |
| Thermal Transfer Overprinting (TTO) | | | | | |
| Label Printer Applicator (LPA) | | | | | |
| Large Character Marking (LCM) | | | | | |
*Typically used to print on a label prior to application
Resources
Expert advice, tips and resources to HELP cannabis manufacturers
Contact us
Let Us Find the Right Solution for Your Business
A Coding Expert will contact you within 1 business day