Industrial printers designed to mark on electrical and electronic products
With the need for high resolution and high contrast coding and small mark windows, electronics and electrical components pose a number of unique coding challenges. Codes must also be able to resist chemicals in the production process that can degrade legibility.

Based on print size, resolution requirements, and code content, two technology options that are well-suited for electronic products marking are continuous inkjet (CIJ) and laser.


Inkjet coding on electrical and electronic products
Videojet CIJ printers are engineered to provide high resolution, durable codes on a variety of materials, even at micro sizes often required for electronic components and products. Videojet high-resolution (HR) models are specifically designed to print more content in less space. These printing solutions also offer advanced functionality for increased productivity and uptime, along with ink formulations to meet customer specific needs.
Laser marking on electrical and electronic products
Videojet laser marking systems deliver indelible marks on a variety of substrates at high production line speeds. These products offer a number of advantages including high quality marks, permanence and fewer consumables. The Videojet line of laser solutions includes CO2 and Fiber laser sources in different power outputs that address a wide range of marking and application requirements.
Videojet has experience in these focused applications and can advice on a select set of printing technologies to aid your production processes.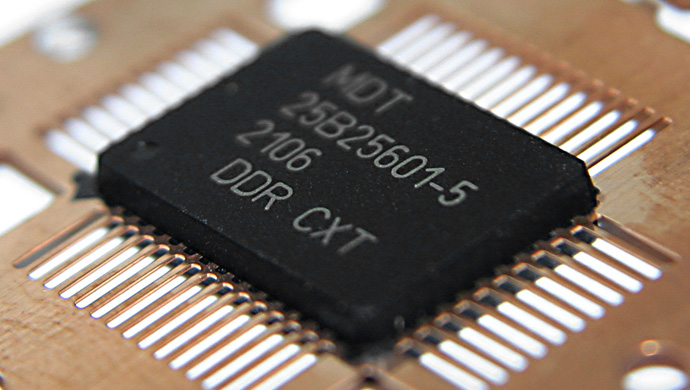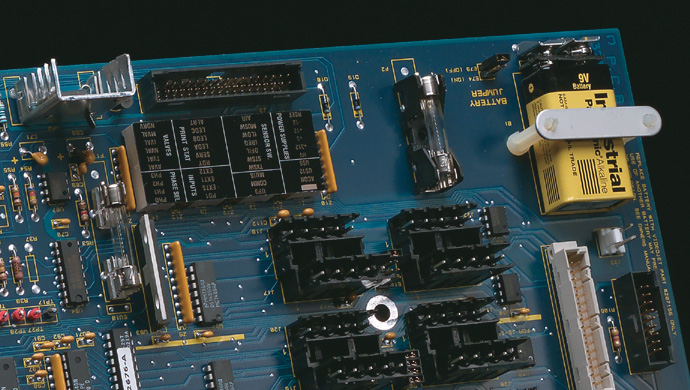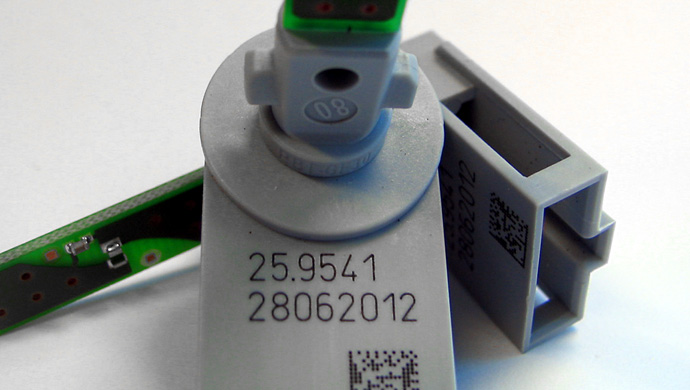 Printers to deliver high contrast, high resolution and permanent codes in small print areas:
Solutions designed for high uptime operation to eliminate nuisance downtime and lost productivity: