Drive line productivity in wire and cable applications with up to five times greater uptime
The performance of coding solutions in wire, cable and pipe industries needs to match the realities of the production process. Coder downtime that stops the extrusion process can result in expensive downtime, rework, and scrap. Poor code contrast or quality and ink transference are further challenges that can degrade the quality of your product. Videojet has extensive application expertise and a range of solutions that address these challenges to help maximize the productivity of your operations.
Coding and marking on rigid extruded pipe
Extrusion lines may move at hundreds of meters per minute. Long coding and marking sequences can require virtually continuous printing. You need coding systems that keep production flying. Videojet meets these challenges with an array of cost effective, high uptime solutions.
Wire and cable marking machines engineered for high uptime
Marking on extruded wire and cable requires superior print quality, a wide variety of fonts and graphics, along with excellent resolution, contrast, and clarity, even on narrow gauges, varying insulation colors or in extreme temperature conditions common in extrusion applications. Videojet provides the right inks for nearly any type of wire insulation or cable jacket. Our selection includes UV cured/UV visible and high-contrast pigmented inks for dark or difficult-to mark-surfaces.
Talk to our product specialist at (866) 871-3226.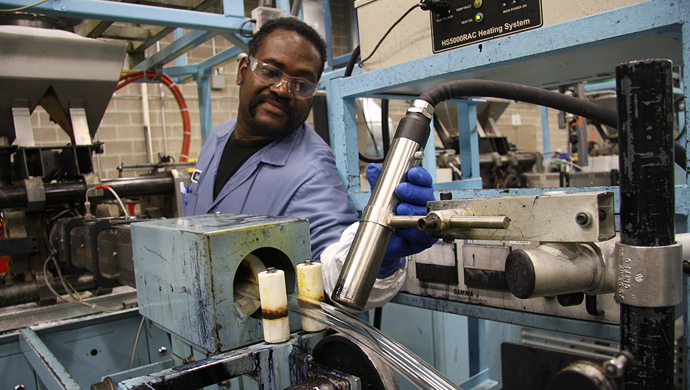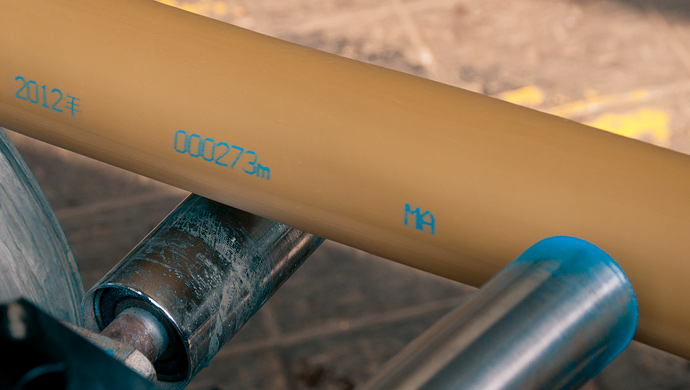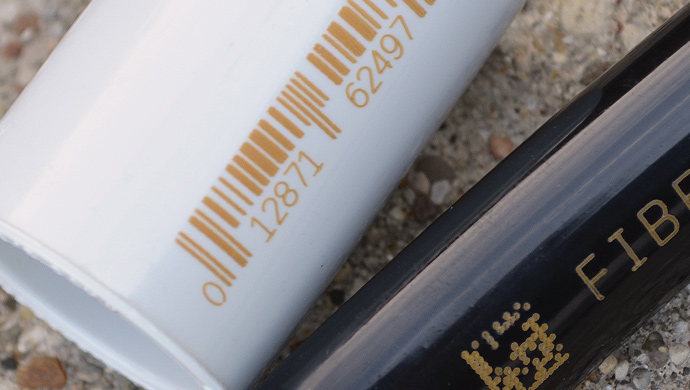 Printers and Services designed for high uptime operation to help maximize extruder productivity:
Solutions engineered to deliver high quality marks to match the quality of your products:
Industrial Printing Systems that can keep pace with a demanding production environment:
Continuous coding at high production speeds with the ability to conduct on-the-fly message change without stopping your line
Non-contact Continuous inkjet and Laser Marking Systems mean no additional contact point relative to mechanical embossing or roller coding

Flexible Tubing and Hose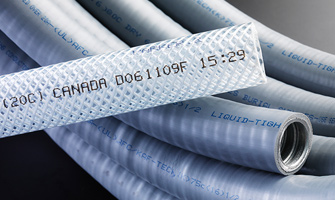 Metal Pipe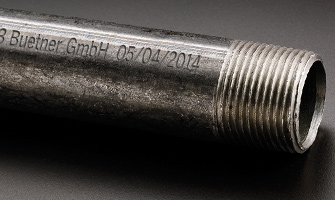 PVC and Other Plastic Pipe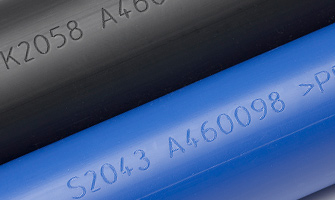 Brochures

Application Notes

Case Studies

White Paper