Apply pre-printed labels to cases, boxes, pallets and stretch wrap with label application machines
Are you looking to automate or upgrade your labeling process, reduce costs, or improve operational reliability? Partnering with Videojet to determine the right applicator can help.
Automatic label applicators provide precise placement of pre-printed labels and eliminate the need for a manual or hand-apply process.
Videojet 9550 Print & Apply Labeler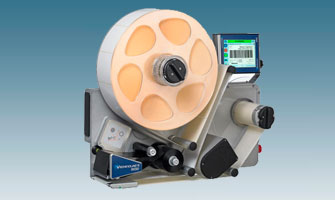 Direct Apply™ pre-printed labels <4" wide at speeds up to 29.5 in/sec
Automatic, precise mechanical control virtually eliminates downtime
Single intuitive interface simplifies operation
Built-in Code Assurance reduces operator errors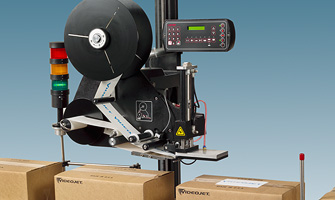 Automatic application of pre-printed labels at speeds up to 30 mpm (98 fpm)
Choose from application methods including wipe, tamp, and blow
What are Label Application Machines?
Label application machines are used to automatically apply a roll of pre-printed labels to the final product. Applicators can apply labels onto corrugate boxes, cartons, shrink wrap, pallets, or clamshell packaging.
Types of Label Applicators
There are four primary types of label applicators which can be set up to apply pre-printed labels or to print onto and then apply labels.
Direct Apply is the highest speed and most reliable method for top and side of pack (non-variable height) applications. The method virtually eliminates label jams and mechanical adjustments during day to day operation.
Telescopic Tamp can be used when pack heights vary or it the pack is stationary during application.
Front of Pack is used when the label must be applied to the leading panel of the pack, based on its direction of travel down the conveyor.
Corner Wrap is used when the label needs to be applied across adjacent panels of the pack.
Direct Apply label applicator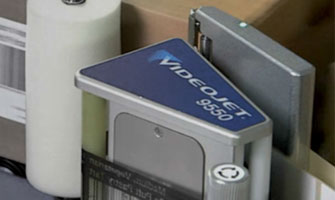 For top of pack (non-variable height) and side of pack
Most reliable application method, minimizes incorrectly applied or jammed labels
High throughput – Up to 150 Packs per-minute
Telescopic label applicator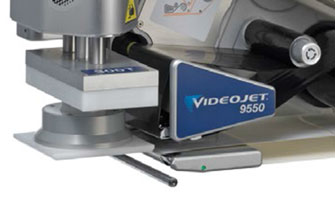 For when direct apply can not be used due to:
Height variation of the pack
Pack is stationary
Front of pack label applicator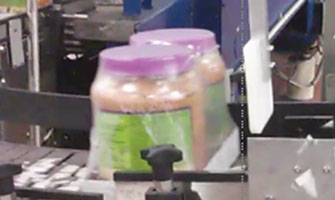 For when the label must be applied on the leading panel of the pack, based on its direction of travel down the conveyor
Utilizes blow technology to avoid direct contact between applicator arm and case
Corner wrap label applicator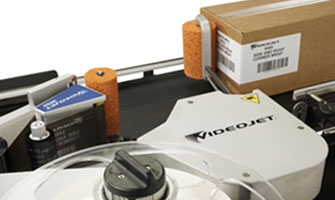 For when the label needs to be applied across adjacent panels of the pack
Uses Direct Apply technology to affix the side label
Pneumatic stroke of wipe roller to affix rest of label to rear of case
Videojet is a world-leader in label application systems, serving over 135 countries across food, beverage, pharmaceutical, and industrial verticals. Our professional sales engineers will help you determine a cost effective and easy to use solution for your specific application needs.
Unique benefits of Videojet label application machines include:
Uptime advantage. Intelligent Motion™ technology reduces the top 5 causes of downtime, improving end-of-line efficiencies. By eliminating more than 80% of wear parts, there is no need for constant ongoing maintenance.
Built-in productivity. Never miss a label regardless of line throughput and pack sizes with Direct Apply labeling up to 150ppm for typical 4"x6" labels. Automatic label and web tension detection and control reduce set-up time and labor.
Code Assurance. A single, intuitive and touchscreen interface makes it easy for users to check status and select jobs. An on-board label database, automatic bar code creation, intuitive job selection and powerful diagnostics all combine to help prevent coding errors and increase efficiencies.
Simple Usability. Direct Apply labeling for common top or side applications requires no applicator and no plant air, reducing the number of labels being incorrectly applied and mangled during application. A simple web path achieves label and ribbon changes in less than 60 seconds, and a small footprint with simple mounting helps keep production areas free from clutter.