Continuous inkjet printers to meet your unique production requirements
Ideal for production environments running at least two shifts a day, five days per week, these systems reliably print clear codes, text, expiration dates, logos and bar codes, including 2D DataMatrix, throughout multiple production runs. Videojet systems in this range feature CleanFlow™ technology to help resist ink buildup and Dynamic Calibration™ to automatically adjust jetting parameters and help ensure high-quality print. Other available features include on-screen alerts that provide expert diagnostics and analytics, plus Videojet SmartCell™ components that are quick and easy-to-replace within minutes.

Maximum line speed: 278 m/min (914 ft/min) printing a single line at 10 characters per inch
Easy to operate tablet-inspired 10" touchscreen display with SIMPLICiTY™ interface
Videojet SmartCell™ components help to ensure maximum line productivity and no additional downtime
Videojet OPTIMiZE provides on-screen alerts with expert diagnostics, analytics and guides to enhance everyday printer performance
Built-in Wi-Fi and webserver capability provide easy and secure wireless communications.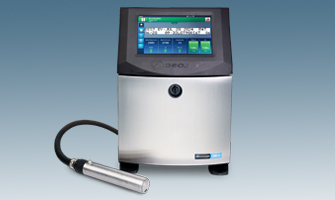 Soft-pigmented CIJ printer that performs and behaves like a dye-based printer
Maintain consistent quality and contrast over time with codes that remain readable and don't fade over time
Videojet OPTIMiZE provides on-screen alerts with expert diagnostics, analytics and guides to enhance everyday printer performance
Easy to operate tablet-inspired 10" touchscreen display with SIMPLICiTY™ interface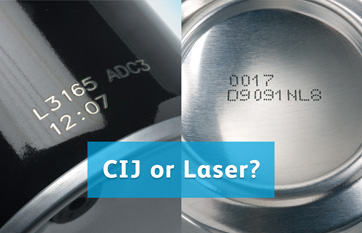 Continuous Inkjet Resources