Inkjet coders can print on virtually any substrate material including paper, plastic, wire, cable, metal, resin, glass, and more. Typical applications for inkjet coding include printing batch codes, barcodes, expiration dates, and lot numbers. With over 40 years of expertise in the continuous inkjet coding market, Videojet offers best-in-class inkjet coders that are designed for reliability, simplicity, and ease of use.
Inkjet coders can print alphanumeric text, 1D and 2D barcodes, and graphics. Industries that can benefit from inkjet coders for their marking needs include food and beverage, pharmaceuticals, automotive parts, and cosmetics. The ability of the inkjet coder to efficiently and reliably print clear codes at production line speeds has earned it a place on a wide range of production lines.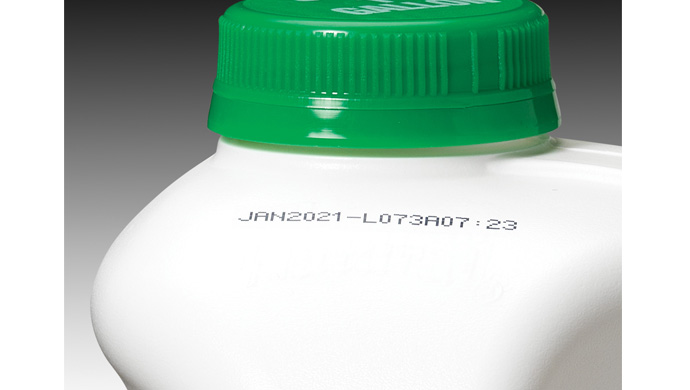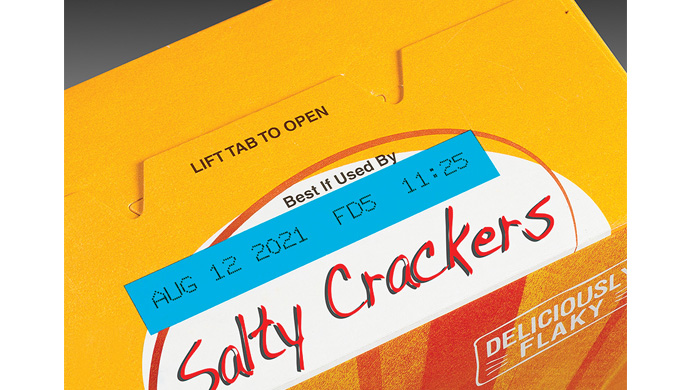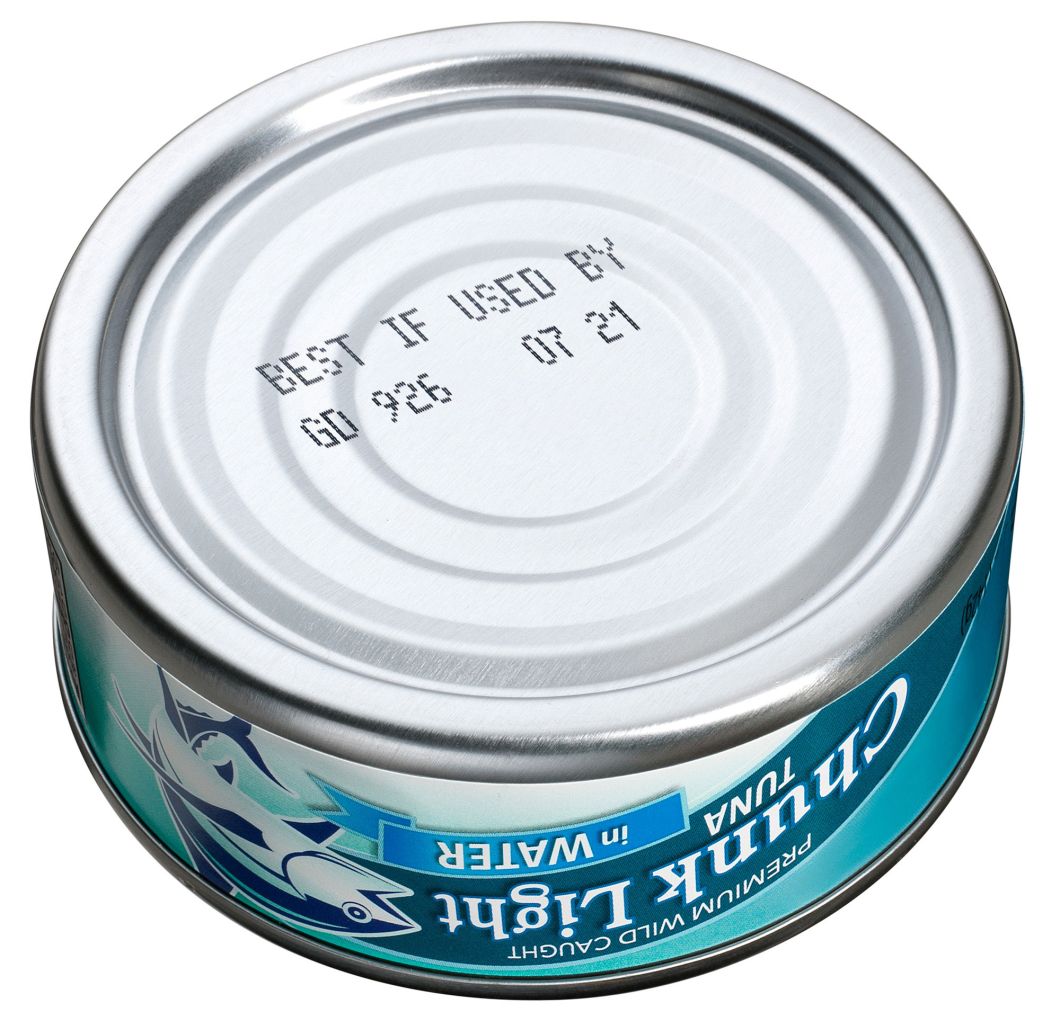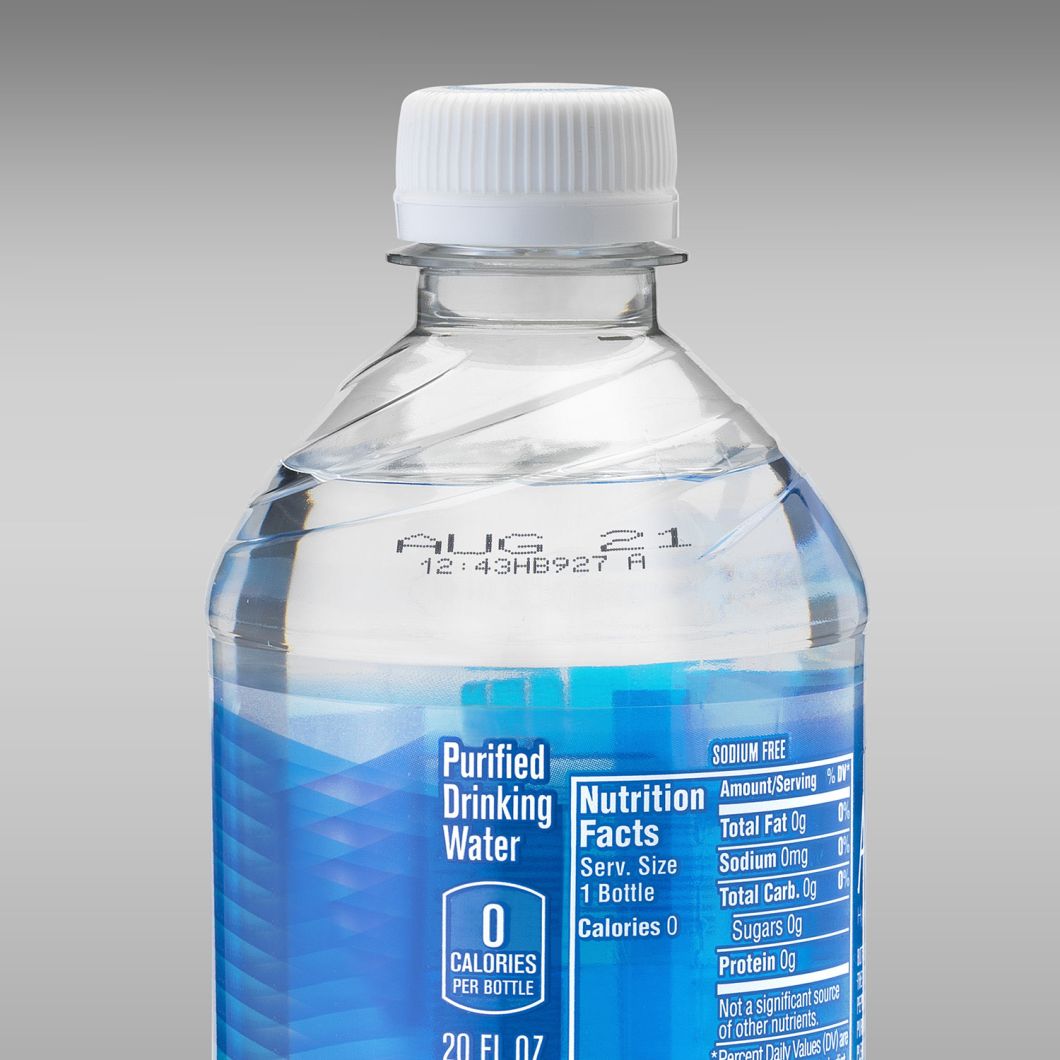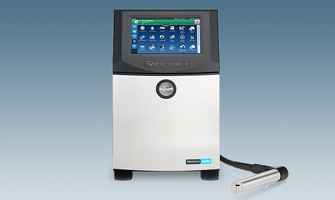 Harness digital capabilities to reduce downtime with Videojet MAXIMiZE™
Extend interval between printhead cleanings with the 1880 ink build-up sensor and auto-rinse feature
Optimize for washdown with a 316 grade stainless steel, IP66 rated cabinet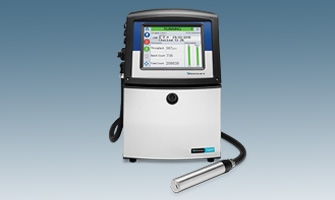 Dynamic Calibration™ adjusts jetting parameters automatically to help ensure high quality print
Long Life CoreTM technology for five years of operation between planned wear parts replacement(1)
Make-up consumption as low as 2.4 ml/hour
Advanced software minimizes and mistake-proofs operator inputs to the coding and marking process to help reduce errors
See the rest of the Videojet lineup of high-speed CIJ printers Click here.
(1) Parts-only limited warranty prorated for the remaining life at time of warranty replacement.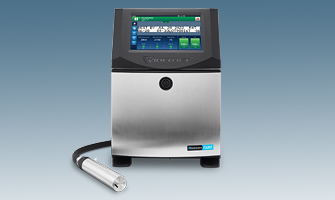 Easy to operate tablet-inspired 10" touchscreen display with SIMPLICiTY™ interface
Replace preventive maintenance components easily and reliably, with no additional production downtime
Monitor printer operations and reduce total cost of ownership (TCO) with Videojet OPTIMiZE
See the rest of the Videojet lineup of medium-duty CIJ printers Click here.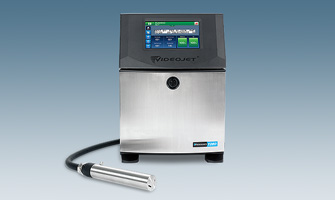 Easy to operate 8" tablet-inspired touchscreen display with SIMPLICiTY™ interface
Achieve stable performance and reliability across a broad range of operating conditions with the proven Videojet printhead and fluid systems
One, easy-to-replace Videojet SmartCell™ service module
All basic I/O ports included
See the rest of the Videojet lineup of light-duty CIJ printers Click here.
Why Choose Videojet Inkjet Coders
Consistent print quality protects supply chain integrity
Uptime Advantage and built-in productivity save time and money
Simple Usability keeps operators focused on production, not the printer
Seamless integration with other Videojet products
Smart and intuitive design enhances user experience
Flexible options to meet your specific requirements
Sophisticated Videojet inkjet coding solutions incorporate software that not only enables them to print quickly and cleanly, but that also alerts operators when ink or solvent supplies begin to run low. Innovative technology helps the printers to sustain superior print quality without affecting production speed or throughput. Capable of operating in standalone mode using an intuitive interface, Videojet CIJ printers can also be networked to PLCs or factory management systems for centralized control. Optional VideojetConnect™ Remote Service, an innovative cloud-based solution, helps to maximize productivity by providing real-time information to your staff and Videojet experts to monitor equipment status, troubleshoot issues, and improve long-term performance.
Inkjet Coding is an ideal solution for: