Videojet high speed, in-line, inkjet printers for industrial product decoration
Companies are challenged to grow their brands within an ever increasing competitive landscape where the risk of commoditization has never been higher. Product decoration is a proven product differentiation strategy to grow a brand's share and profitability.

Consumer products decoration (e.g. to decorate nonwoven personal hygiene products), as well as industrial product decoration mean differentiating an end-use product by promoting and reinforcing a brand, augmenting real or perceived product performance, communicating product use information and entertaining the consumer. With the introduction of product decoration, a company can build upon the value of an existing brand or use the feature to launch new brands.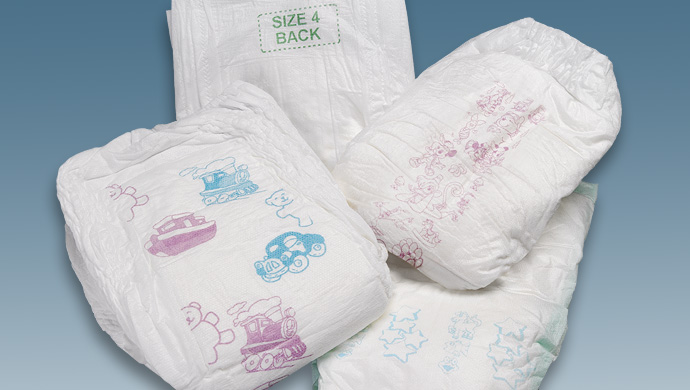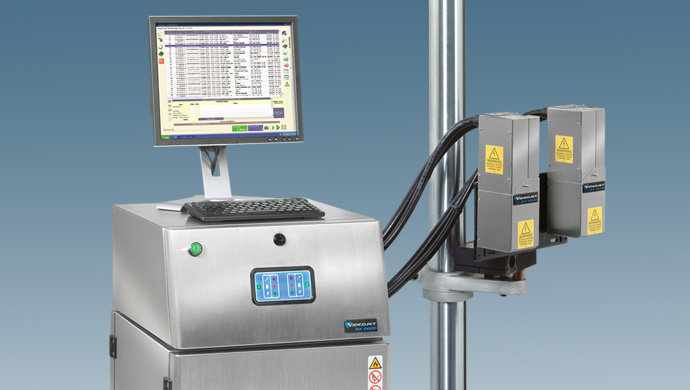 Consumer products decoration can immediately improve a brand's market position by creating a visible differentiation from non-decorated products:
Generate customer excitement and greater brand awareness
Enhance consumer satisfaction, loyalty and product usage
Drive cross-selling opportunities
Enable premium pricing
Help reduce the overall marketing expenditures
Videojet's high speed, in-line, inkjet printing system and quick drying colored inks deliver a flexible, complete system:
Videojet's BX binary array printer, a proven solution for product decoration across many applications, is production speed ready
Integrate directly in the production line for a proven ROI
Manage service and maintenance costs with a variety of Videojet service offerings designed to help with uptime and cost predictability
Inks used throughout global operations including functional inks for wetness protection
A variety of product decoration concepts can be used to visibly differentiate brands across a number of different industries:
Videojet's product decoration solutions can print brands and logos, promotion support, purchase reminders, localized content, sweepstakes entries, household tips and trivia, instructional marking and much more
Nonwoven products such as baby diapers, adult diapers and feminine care pads lend themselves particularly well to Videojet's product decoration solution
Product decoration can complement advertising budgets by visibly differentiating products in other industries including household disposables and building materials
Brochure

Application Notes