Visual Management: five easy steps to get you started
Line managers make a myriad of decisions each and every day that determine the success of their production. Visual Management is a Lean tool that can help with managing and optimizing that success. Visual Management can show where you are and where you're supposed to be. It will also help an operator who doesn't work on the packaging to be able to walk up and immediately understand the status of the line. Five steps you can take to set up Visual Management for your packaging line include:
1. Choose how to present the data
2. Prioritize the best metrics
3. Define and secure your data
4. Declare ownership of your data
5. Use countermeasures
Knowledge is power, so gaining access to your data and using it to improve your production processes can prove invaluable but getting started can seem a daunting task. In this article you will learn about the five steps you can take to set up Visual Management for your packaging line.
1. Choose how to present your data
Creating good Visual Management boards requires thought. You need to think about what your operators want to see first, what they need to see most prominently, and how the data will look most appealing. But keep this in mind, you don't want operators overly-focused on a flashy board, you want them to focus on their objectives. This means that your Visual Management board should be informative and easy to understand. Finding that balance is tough, but worthwhile.
2. Prioritize the best metrics
Common questions packaging line managers ask themselves daily include, "Did we hit our shift goal? Did we hit our daily shipment goal?" Both questions can be answered using Visual Management.
For starters, define your most important metrics. This helps you understand and determine what data is most valuable. Some metrics include the changes of cost, quality, safety and delivery to the business. These metrics are all tied together in some way, but some — quality level, first pass yield, delivery to customers — are extremely important and should be prioritized first. Once you've determined which metrics are most important for your line, be sure to track what you and management are being measured on as well.
Keep in mind that while your targets will change over time, and so should your metrics. This means that Visual Management should be treated as a living document — you'll always need to be prepared for change.
3. Define and secure your data
Defining and collecting your data is something that you can't leave until the end of the week, or even the end of the day. You need to do it at the end of every shift. This eliminates some of the subjective data collection packaging line managers see on the line. Doing it right away minimizes the opportunity for guesswork or errors. This is done normally by manually writing down your metrics and seeing where they stand against the projected targets. Ideally, you want to automate this task, but it's better to collect your data manually than to not do at all.
Automating data eliminates subjectivity. Some might argue that once you feed your data into an automated system, it is not as simple for people to walk up and physically change the metrics. However, there are more pros, and fewer drawbacks to going electronic — the metrics can be fed automatically, and the system can provide real-time status. Most importantly, you can trust the accuracy of the data and catch trends over time for continuous improvement endeavors.
4. Declare ownership of your data
Make sure your team knows from the start who the key decision maker is, and who is responsible for reporting the data. Even if your data is being counted in color grids, you'll need to have these roles defined so that confusion among team members doesn't overtake your Visual Management system and muddle the metrics. And if your Visual Management collection is automated, you can take ownership of the data without having to worry about tedious note taking or asking operators for continual updates that you'd then need to relay back to senior leadership.
5. Use countermeasures
If you notice your metrics are off (e.g.: numbers are trending downward, a packaging line is down, something is going wrong), Visual Management allows you to implement countermeasures to make short-term fixes. In general, proposed countermeasures won't come from operators collecting the data, but from the line manager. Furthermore, a countermeasure needs to be effective enough to ensure that the problem doesn't affect daily targets. For example, if Visual Management shows that a piece of equipment on the line continually breaks down, it may be time for more regularly scheduled maintenance, or even a service call.
You'll have to learn your system and look at what's happening on a metric-by-metric basis to best judge the root cause of problems on the packaging line and which countermeasures should be used. Document and track these countermeasures and short-term fixes so that you and others know what may need to be changed later when creating more robust strategic plans.
The bottom line is this: You can't fix what you aren't measuring. Visual Management helps you measure your packaging line's progress, helps you fix problems as they arise, and helps you meet your targets. In many cases, businesses can fix problems just with the act of measurement. Why? They're finally paying attention to an issue they never knew existed. With Visual Management, you have far greater clarity, and managers don't have to rely on guesswork. Instead, managers can delve into the root cause of problems and apply the appropriate countermeasures quickly and efficiently.
Featured Downloads
Continuous Improvement Program white paper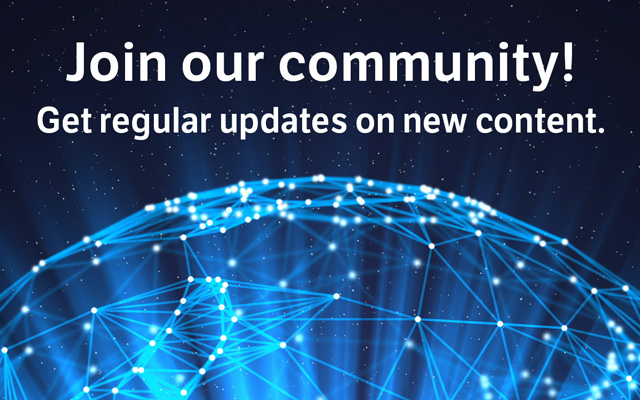 See how easy it is to turn data into action with VideojetConnectTM