Videojet coding & marking solutions for flexible plastic packaging
Malleable plastic packaging is a type of packaging whose shape depends on the physical shape of the product it contains. This category comprises bags or sacks, pouches, wrapping twist wrapping and/or clips, tripe, stand-up-pouches, flexible trays that adjust to the product, shrink wrap, stretch wrap for trying load to pallet, raffia bags, etc.
Malleable plastic packaging materials also include plastic closure seals and labels. They stand out for the excellent ratio between the packaged volume and the amount of packaged product, as well as for their flexibility in terms of sizing. The possibility of combining different polymers to obtain balanced characteristics in compliance with monetary, environmental, and product preservation and marketing requirements is one of the major competitive benefits of malleable plastic packaging.
Related Articles
Suggested Solutions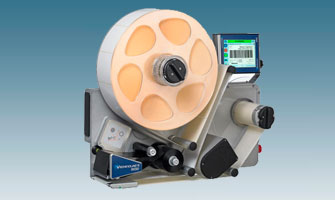 The 9550 Label Printing Machine with Intelligent MotionTM is a smarter print and apply labeler that targets zero unscheduled downtime and reduces costs and errors in case coding operations.
Case Study
Utz Quality Foods Case Study
Flexible packages are directly marked with typically two lines of code – price, expiration date and Utz-specific information such as lot and manufacturer codes. For canisters, three to four lines of information are printed on a pressuresensitive label, including an internal customer number along with price, expiration date and lot and manufacturer codes.
The label is then affixed to the canister. Some canisters are covered in a plastic stretch sleeve, with the code marked directly on it by the thermal transfer printer, which can't be done with a hot stamper because it will fuse the plastic stretch sleeve to itself. It caught his eye because it could do both continuous and intermittent printing. Utz uses both formats for flexible packaging, while intermittent printing is typically used for canister coding. Learn more….