An infinite variety of products from a wide range of industries can be packaged using filling machines.
In the chemical sector this includes: fertilizers, agro-chemical products, and veterinary products.
In the aeronautics/automotive sector: petrol-based products, lubricants, mineral oils, grease, automobile products, fillers, paints, dyes, glues, adhesives, and sealants.
In the cosmetic, pharmaceutical and personal care markets: detergents, cleaning agents, disinfectants, chemical or pharmaceutical gel products, dentistry products, liquid and solid wax for shoe polishing, floor wax, candle wax, room deodorants, products in powder and granules, bath foam, shampoo, moisturizing oil, hair gel, deodorants, creams, lotions, perfumes, nail varnish, and mascara.
Food products include: sauces, mayonnaise, ketchup, jams and marmalade, apple and royal jelly, mixes for ice cream, milk, yogurt, melted cheese, vinegar, olive or seed oil, syrups, fruit juices, mineral water, spices, flour, salt, coffee, sugar, dietary products, food supplements, fish feed, wine and other liquors.
Related Articles
Suggested Solutions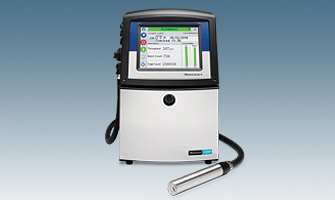 The Videojet 1650 continuous inkjet printer is engineered for more demanding coding and marking applications where a combination of speed and throughput require a high utilisation solution.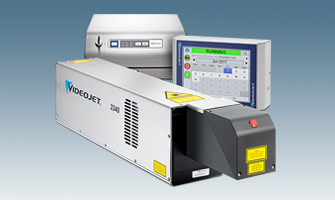 The 3340 30-Watt laser marking system offers a powerful combination of performance and flexibility, delivering high quality marks on moderate to high speed lines.

Case Study
Diageo Baileys Case study
Baileys used old ink jet technology to print use by, batch number and traceability information onto their bottle labels and outer case boxes. The increased demand for zero defects on the production floor made it difficult for the ink jet printers to keep pace with the performance level that Diageo required. Consistent code quality was a great improvement for Diageo Baileys, however, the challenges they needed to overcome also included reliability and operator usability.
Videojet's 3320 laser coders gave Diageo Baileys the opportunity to increase productivity and maximize the uptime of their lines, while benefiting from excellent print quality to enhance their new packaging design. bar code scanners make inputting information for each job very simple. From an operator's point of view, the Videojet lasers are far easier to work with. There is no real need for maintenance. Learn more….