Bagging machines are designed for dosing and packaging, in particular pharmaceutical and cosmetic products into small bags (French: sachet). The sachets are normally sealed bags made of composite film.
Stick pack machines form, fill and seal stick packs, which are special narrow tubular bags normally used to package single-portion products. In proportion to volume, stick packs obtain a 40 % savings in materials.
Related Articles
Suggested Solutions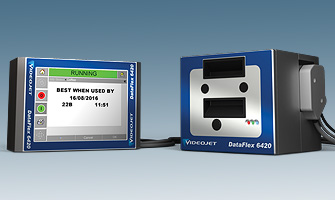 When uptime, high performance and throughput are critical, the Videojet DataFlex 6420 industrial thermal transfer printer provides high speed printing for flexible packaging applications.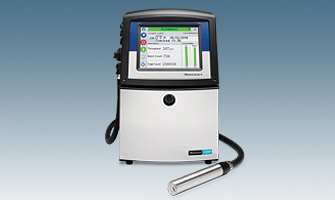 The Videojet 1650 continuous inkjet printer is engineered for more demanding coding and marking applications where a combination of speed and throughput require a high utilisation solution.
Case Study
Jelly Belly Case Study
Jelly Belly's niche is the ability to produce and package both large and small batches of candy, and the company's various offerings mean that some confections are produced in large quantities, while others require smaller batches or seasonal production.
Many of these products are bagged in film packages, and each product package requires unique information specific to that particular product, such as expiration date, ingredient list, nutritional information, product weight and logo.
To accomplish these tasks, Jelly Belly installed 18 Videojet DataFlex® TTOs. The DataFlex printers provide Jelly Belly the flexibility it needs to create images and messages for coding on both the front and back of bags. The printers can run up to three shifts per day, six days per week to keep up with Jelly Belly's packaging demand. Plus, the clutch-less ribbon technology automatically ensures efficient use of printer ribbon and reliable operation. Learn more….