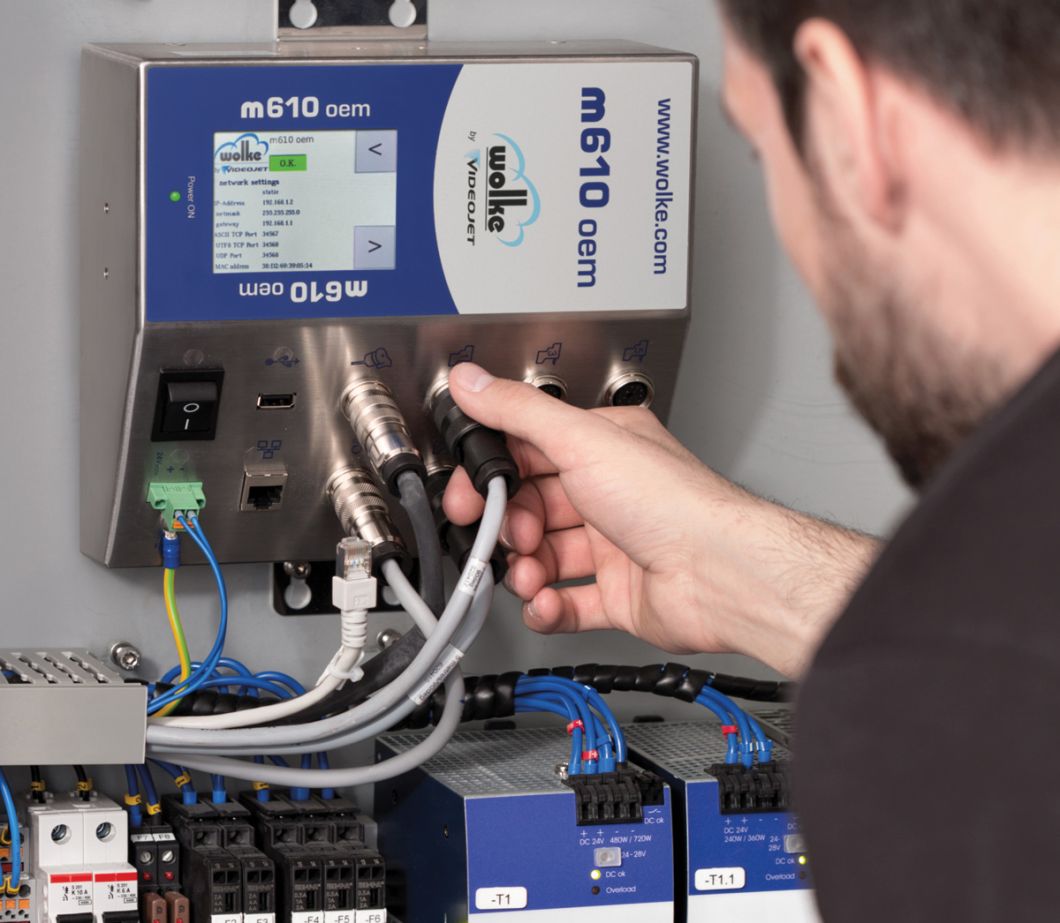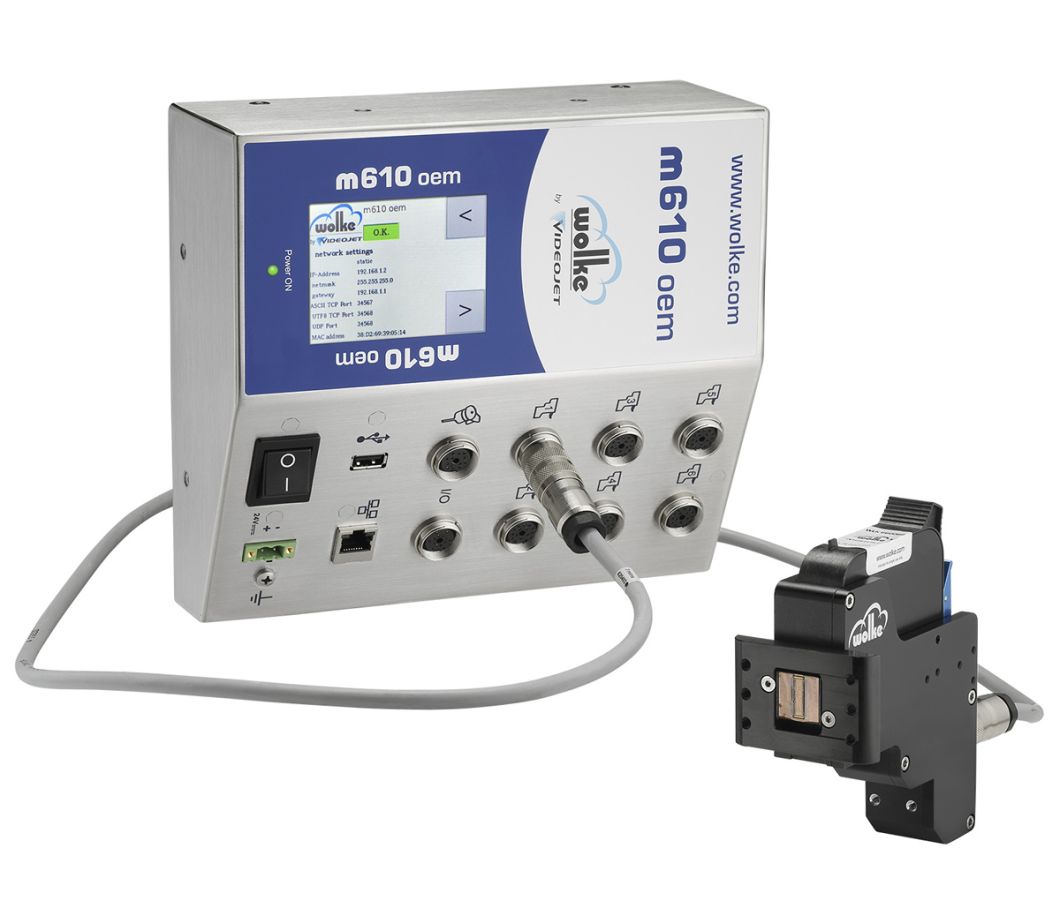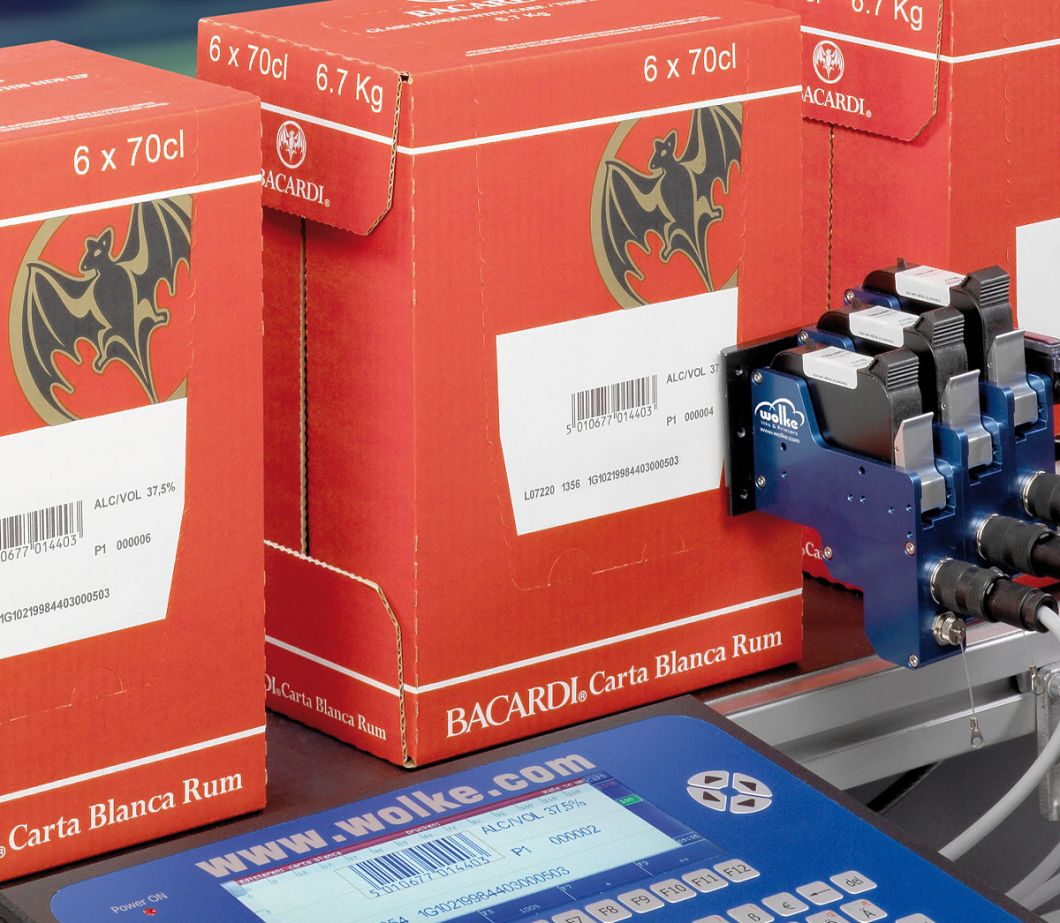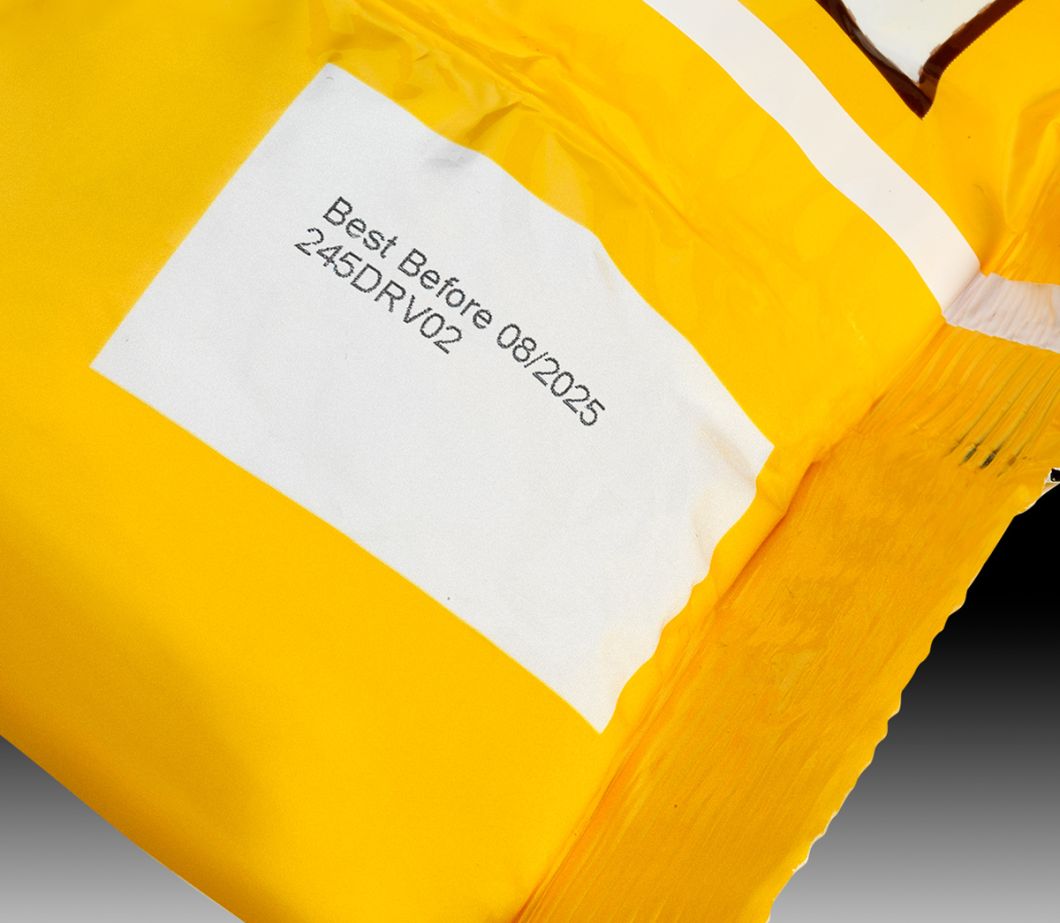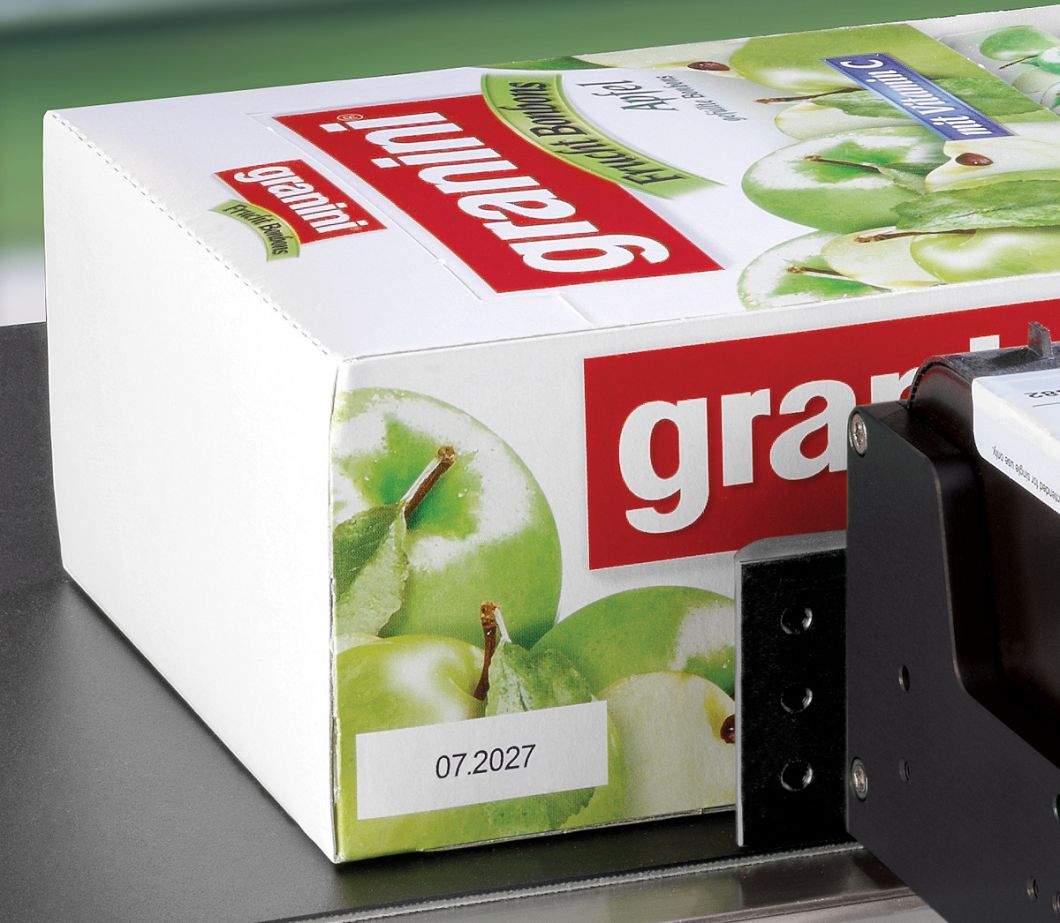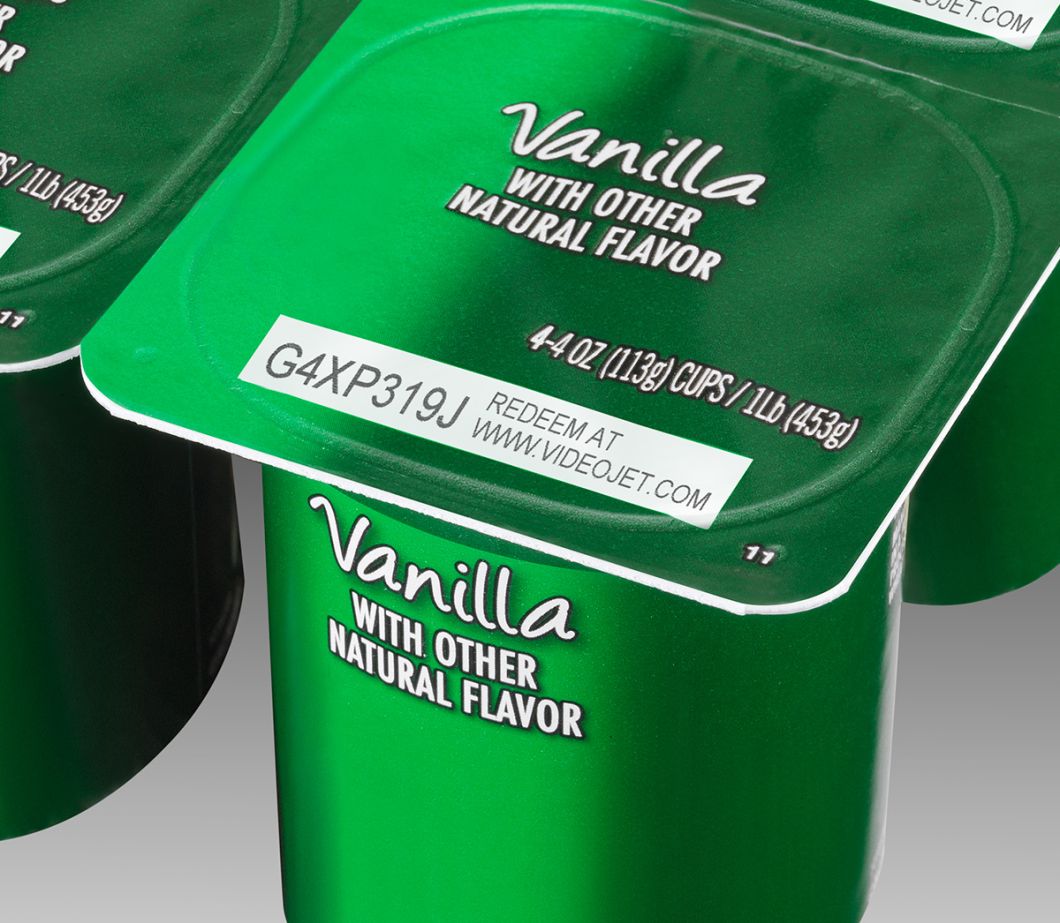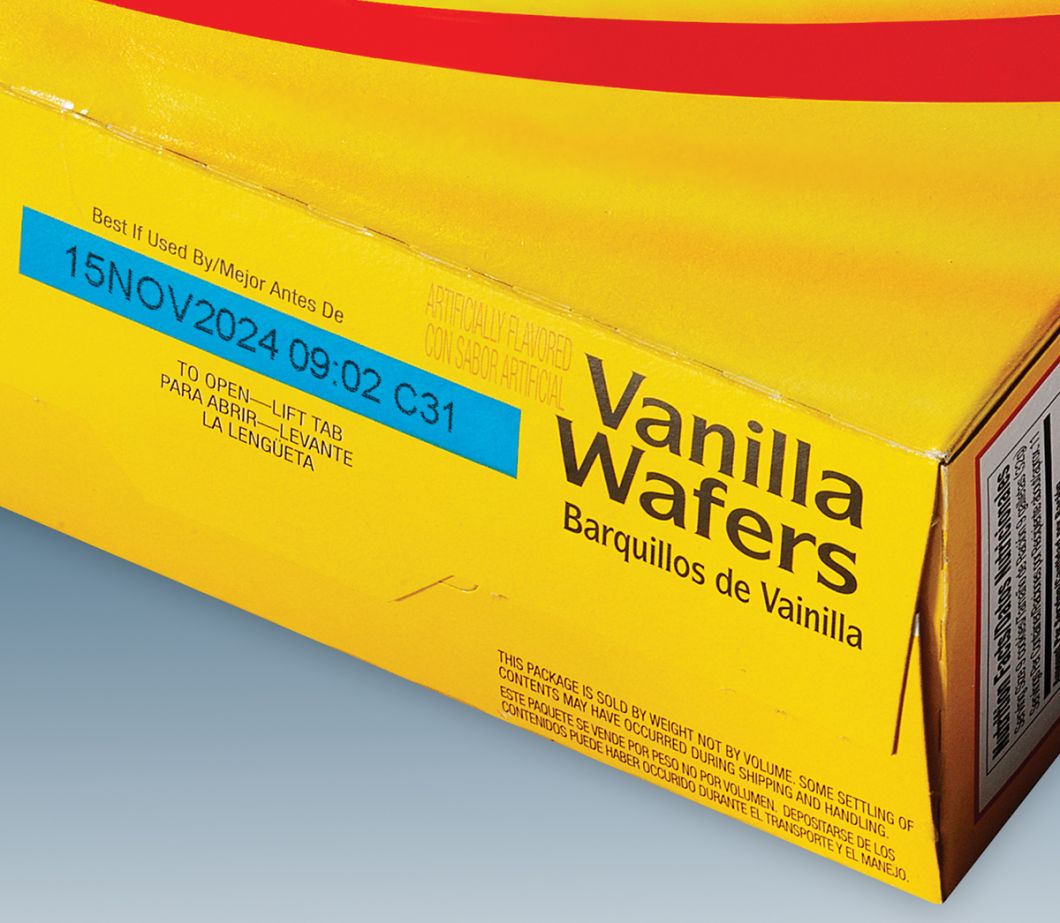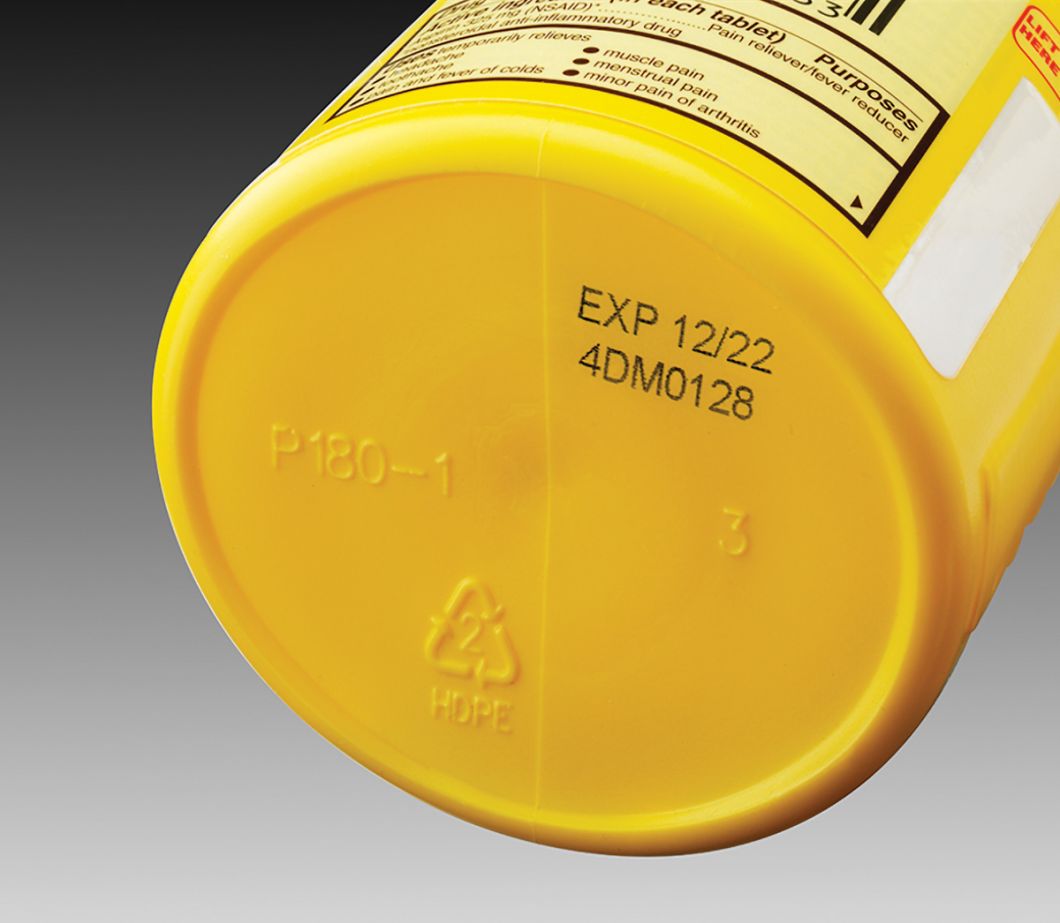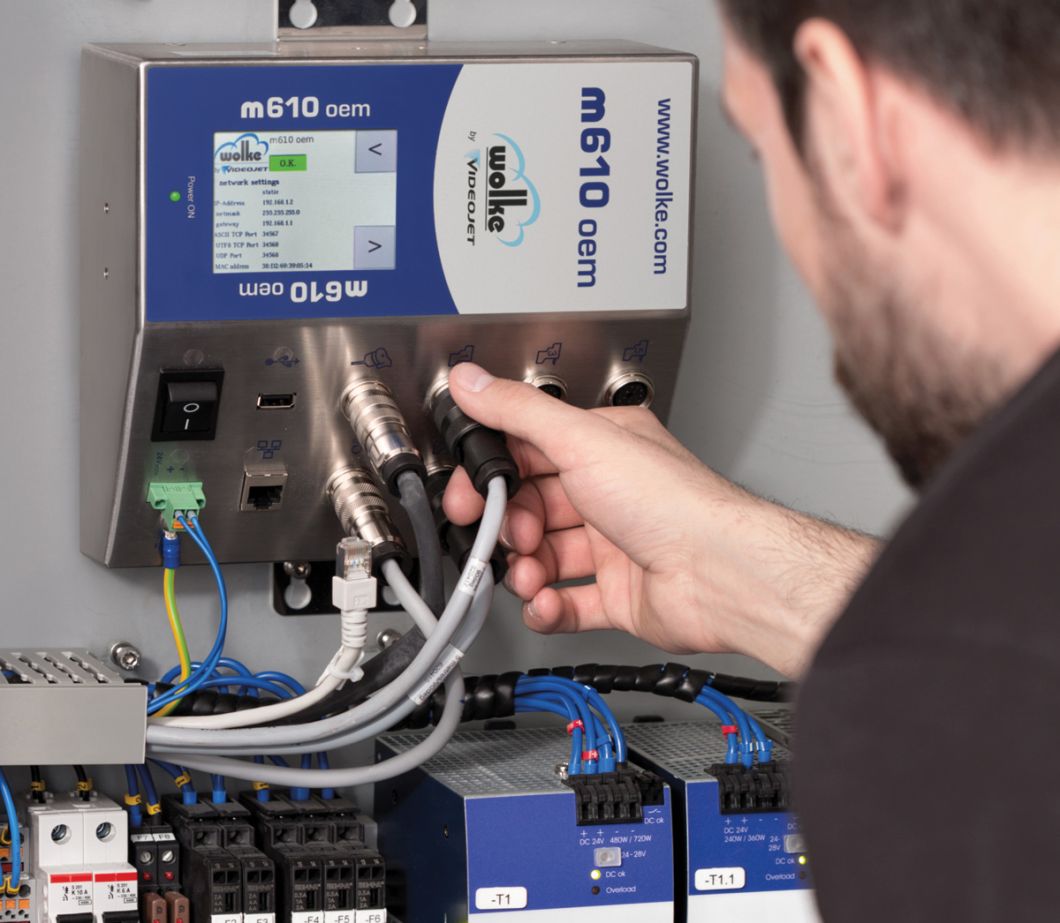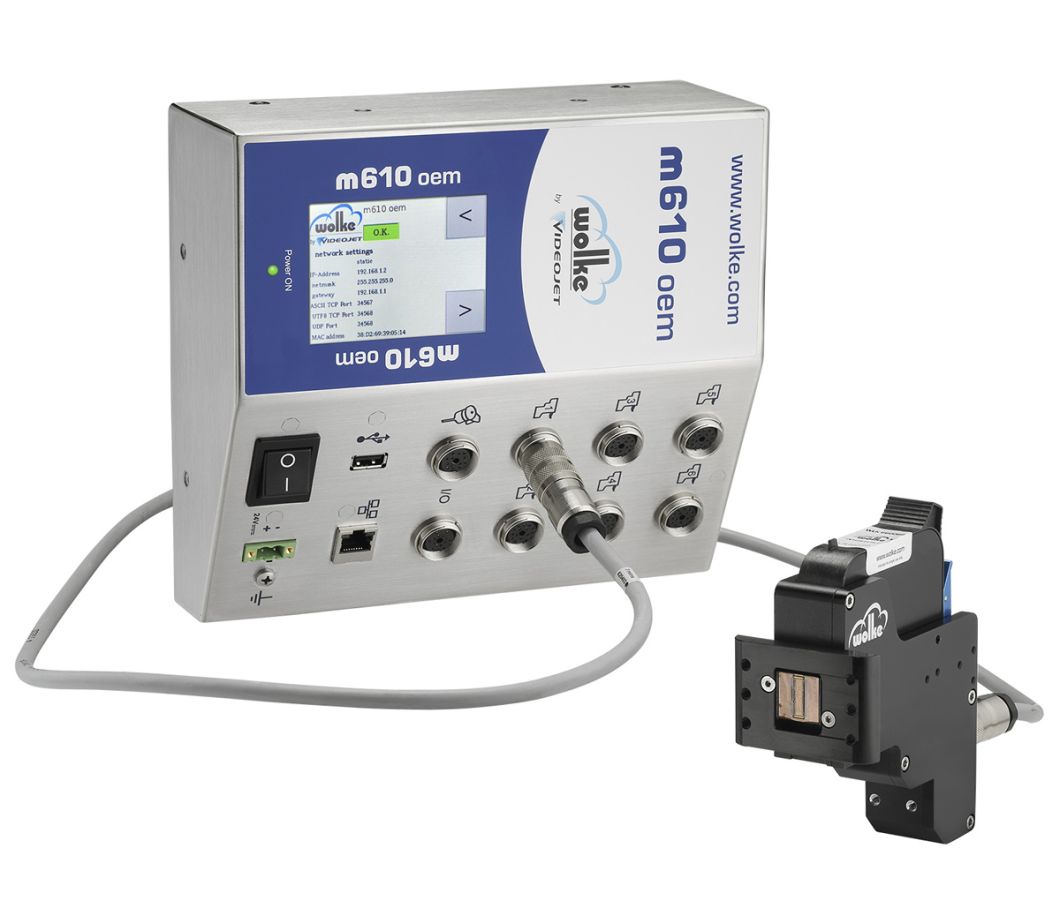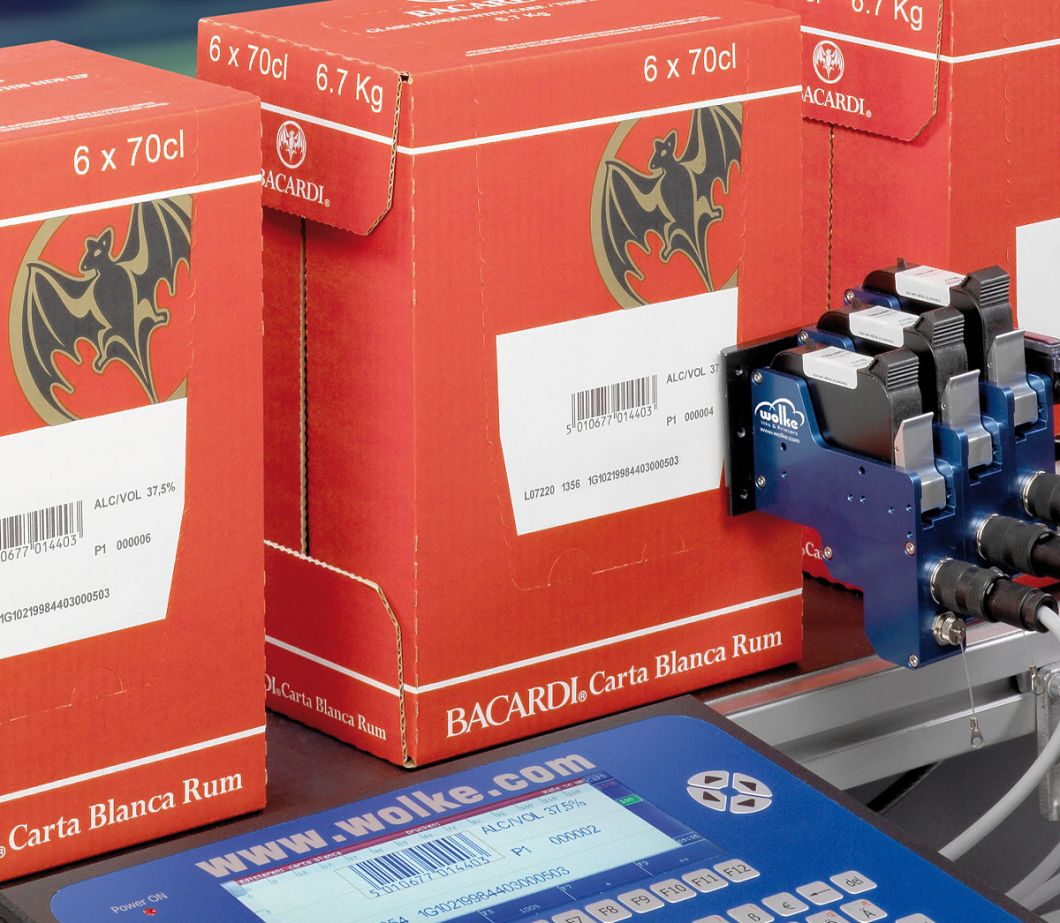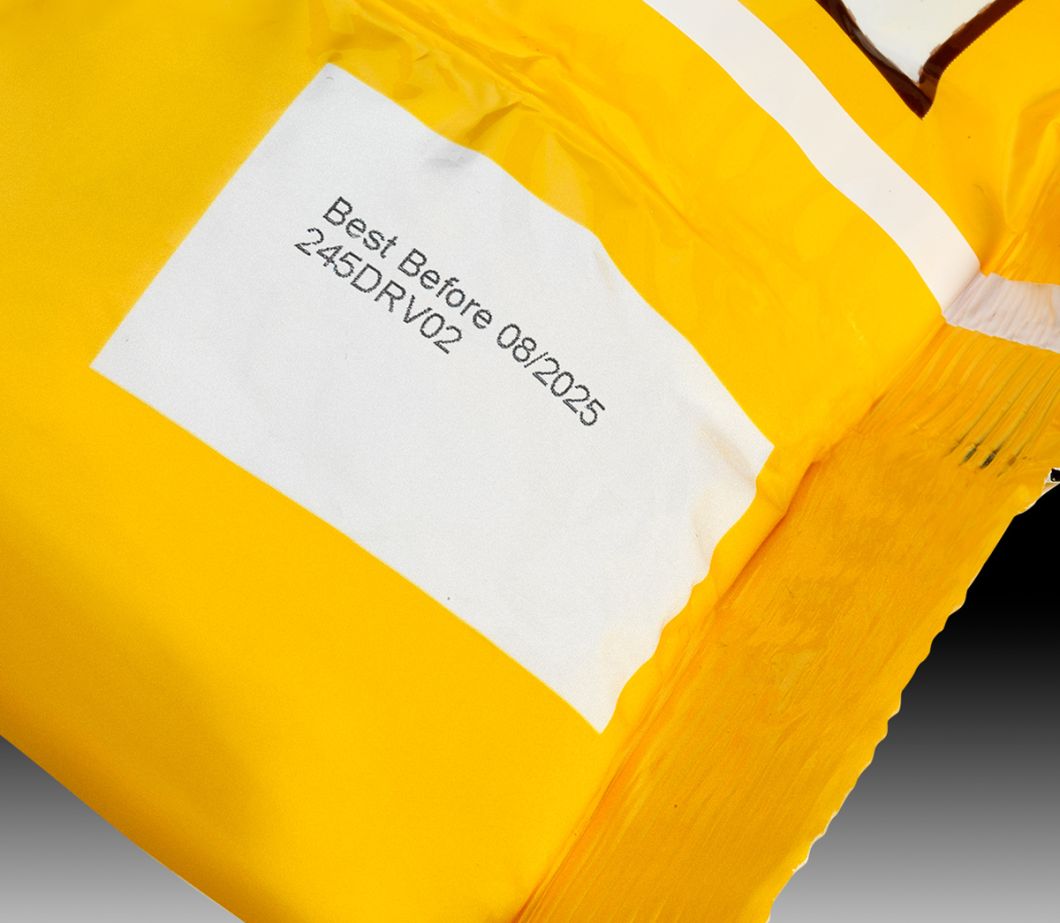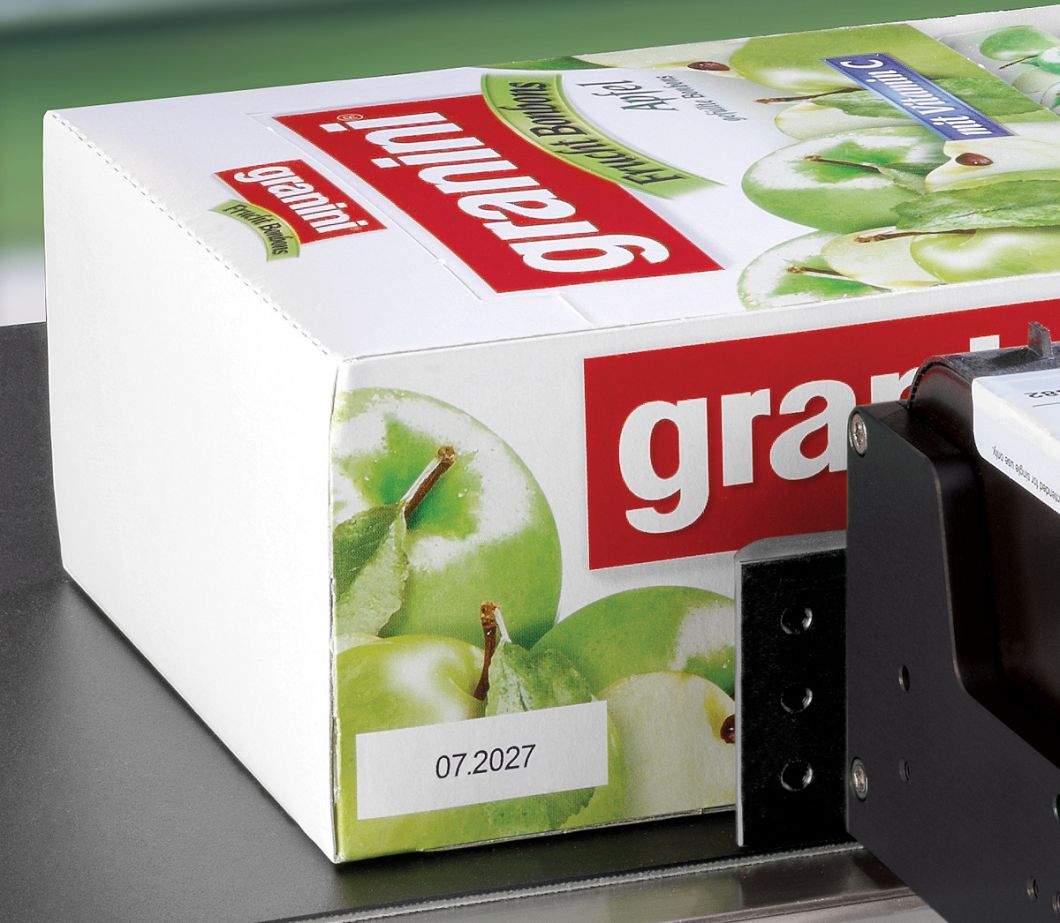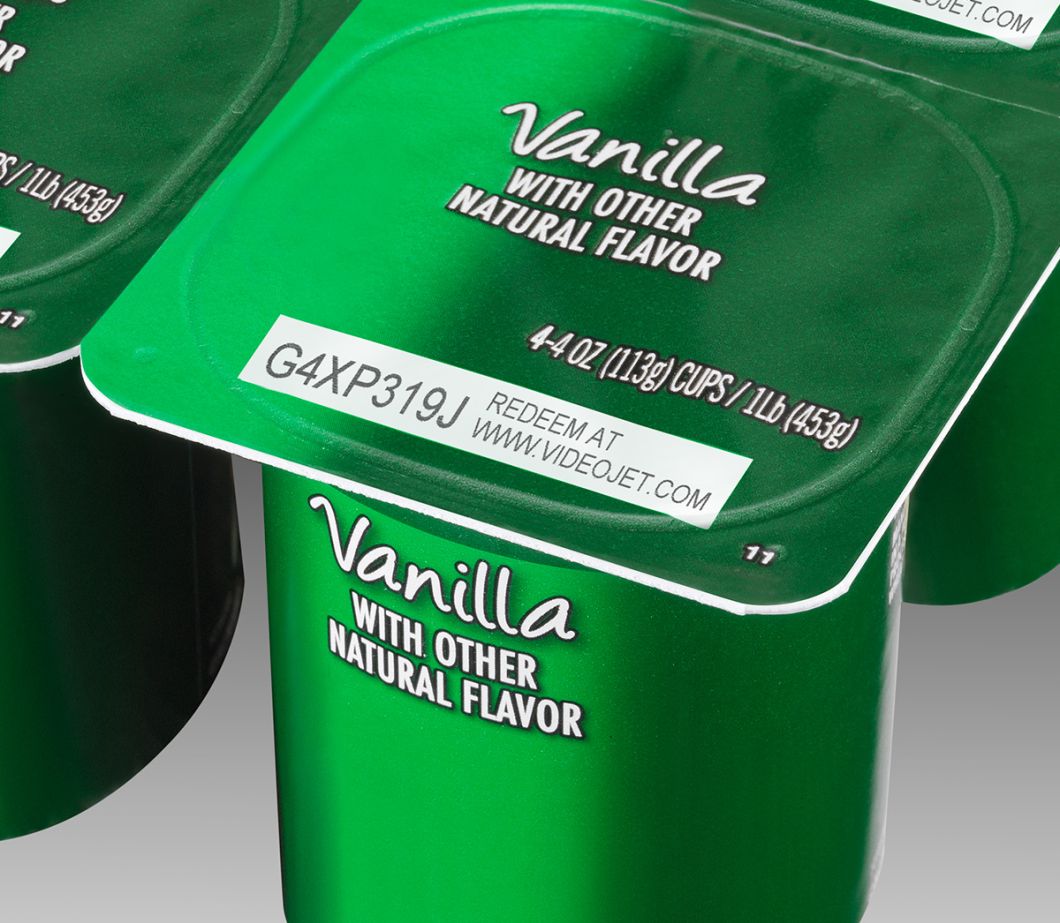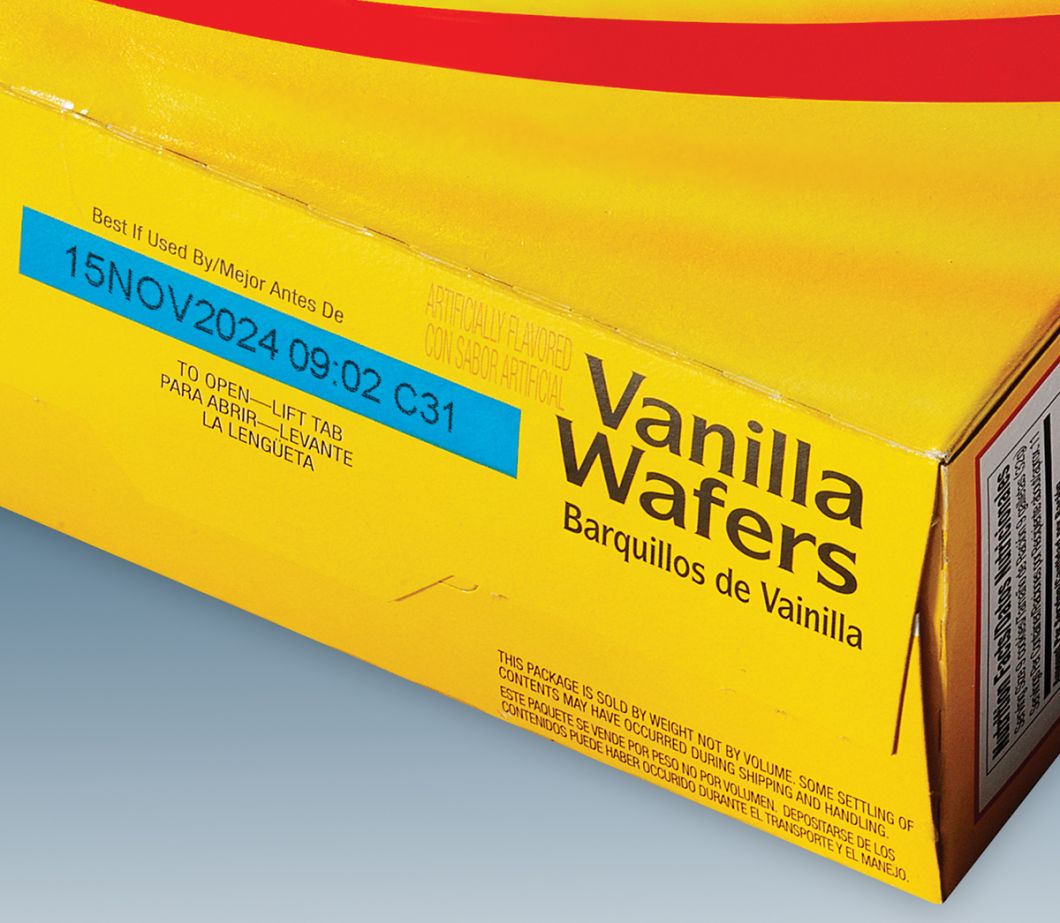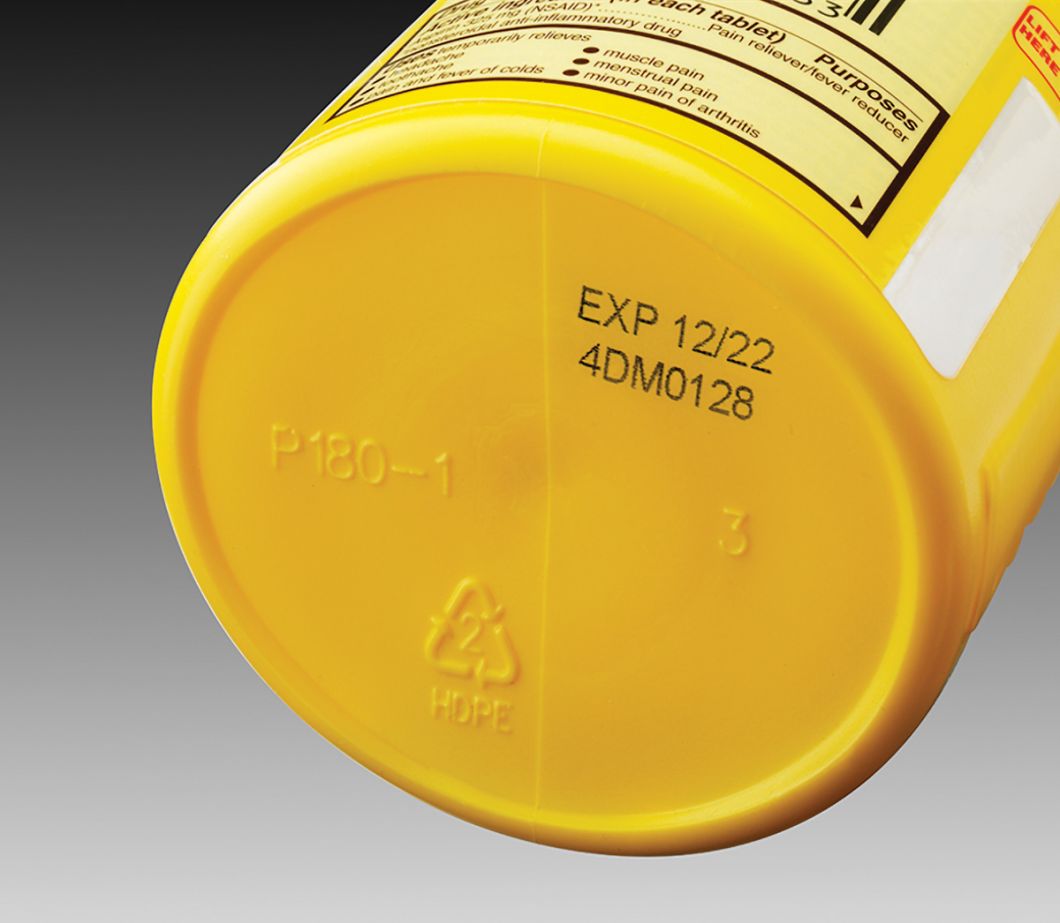 Also see:
Wolke m610® OEM Thermal Inkjet Printer
Thermal Inkjet Printer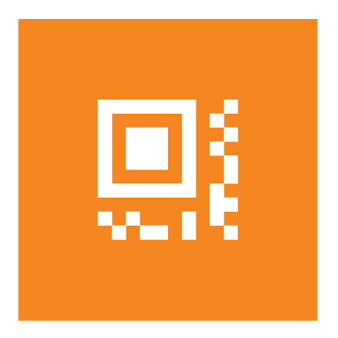 The Wolke Thermal Inkjet Printer for Pharmaceutical Track and Trace Applications
The Wolke m610 oem thermal inkjet (TIJ) printer establishes the gold standard for track and trace applications. Intelligent in design and practical in build, the m610 oem delivers breakthrough integration versatility combined with the industry's most powerful data handling and global track and trace capabilities. Specifically designed to meet present and future serialization requirements in pharmaceutical packaging applications.
Wolke m610 OEM TIJ Printer