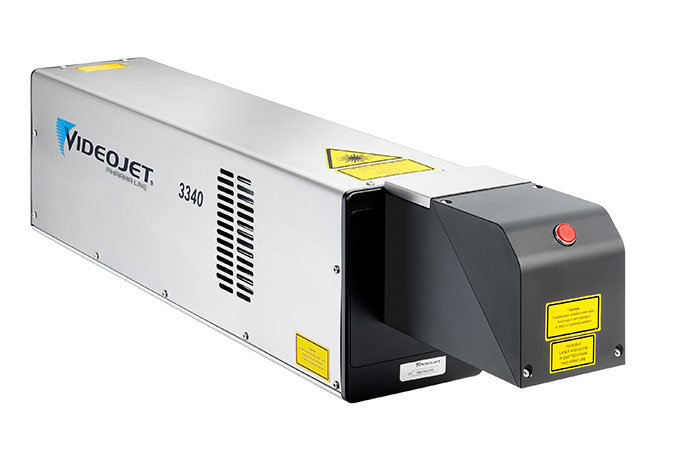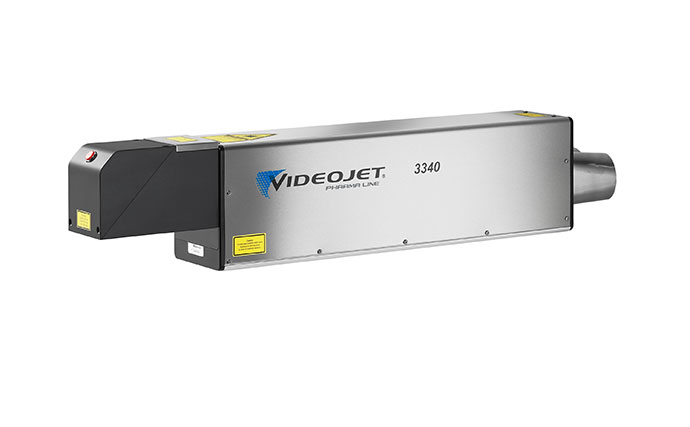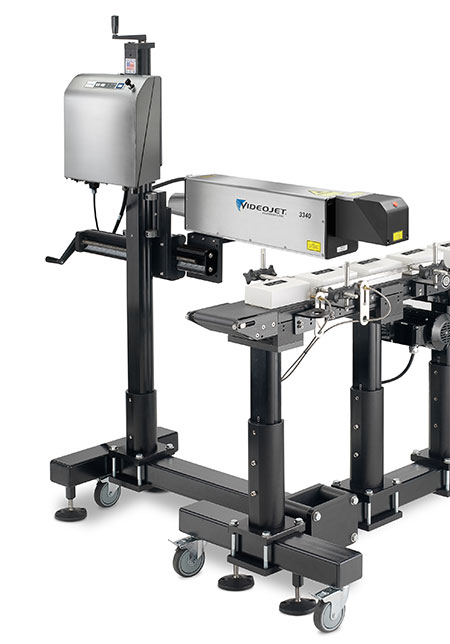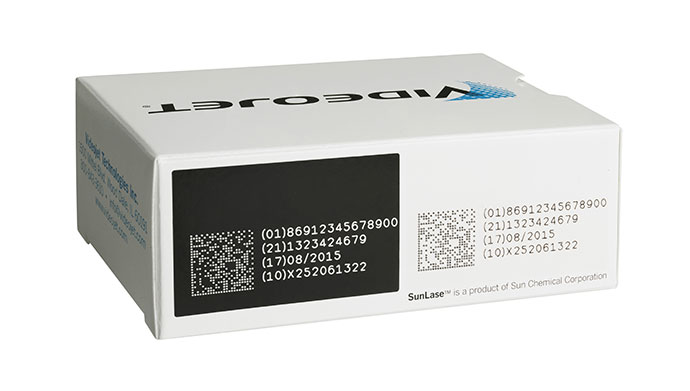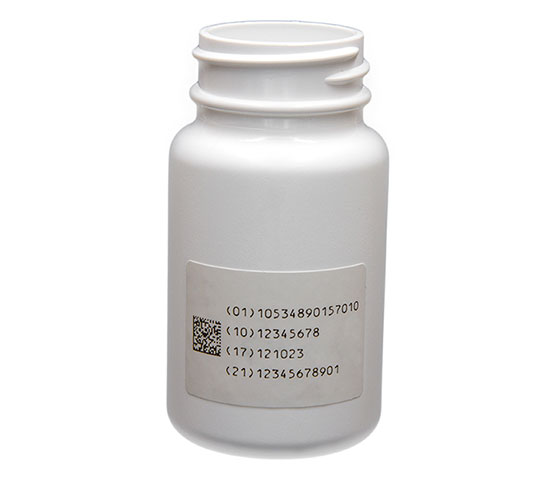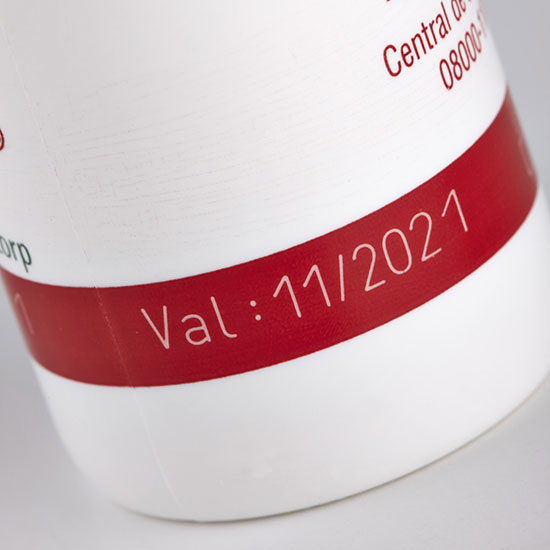 Videojet 3340 Pharma Line CO2 Laser Marking System
CO2 laser marking on pharmaceutical packaging and medical devices
The 3340 Pharma Line 30-Watt laser marking system offers a powerful combination of performance and flexibility, delivering high quality marks on moderate to high speed lines. Designed to maintain the best quality codes on high speed lines. Virtually no font, code or graphic restrictions, makes the 3340 Pharma Line an ideal solution for marking complex codes to meet the demand of various applications in the pharmaceutical and medical device industry. Accompanied with IQ and OQ documentation that help to fulfill GAMP 5 standards and a diverse combination of marking heads, lenses and wavelength options delivers an industry leading 21 spot size variations to match a broad range of marking effects.
And with optional VideojetConnect™ Remote Service, your team can access Videojet experts to help improve productivity and troubleshoot potential issues in ways that other printers can't.
Specs
Specification

Value
Laser Tube
CO2
Maximum Power
30W
Laser Cooling
Air Cooled
Maximum Print Speed
2000 characters/sec
Maximum Line Speed
900 m/min (2,940 ft/min)
Environmental Protection
IP54, 65
Beam Output
Steered Beam
Laser Source Expected Life
45,000 hours
Laser Wavelength Options
10.6 μm, 10.2 μm, 9.3 μm
Focal Distance Options
64 mm (2.50 in) – 600 mm (23.62 in)
Maximum Mark Window
601 x 440 mm (23.66 x 17.32 in)
Standard I/O Connectivity
Internal Terminal Connections
Standard User Interface
Handheld
Optional User Inteface
PC, TCS, Smart Graph Com
Umbilical
Detachable , 3 lengths
Plant Air Used
No
Certifications/Approvals
CE, TÜV/NRTL, FCC
Compliance (no certification required): ROHS, CDRH/FDA
Benefits
Uptime Advantage helps keep productivity up and costs down:
Laser tube designed with larger gas volume has optimized air-cooling to provide operational life of over 45,000 hours
Optional IP65 makes printer suitable for harsh environments without need for plant air
Engineered for high performance and quality:
Highly focused laser beams achieve better performance (mark contrast) than other laser solutions without needing higher power
Three available laser wavelengths, four marking heads and thirteen lenses for optimal code quality on your specific materials
High speed communication and buffering of variable data content delivers improved character formation, over other laser solutions, for customers who don't need top speed, allowing more time to engage the product, resulting in crisp, legible codes
Flexibility and simple usability comes as standard:
Largest marking field in the industry (up to 600mm width) offers optimally matched applications for faster marking, increasing discrete product throughput or marking multiple messages across a wide web application using only one laser
32 standard beam delivery options for integrating the laser marking system into your packaging or filling equipment can help produce the best system uptime
Focus finder tool for quick set up of accurate focal distance and detachable umbilical for easy integration and line changeover
Documents
Video
Contact Us
Let Us Find the Right Solution for Your Business
A Coding Expert will contact you within 1 business day
Need help? We're here for you.
New Equipment Sales & Quotes


: (866) 871-3226


: inboxusa@videojet.com
Service & Tech Support


: (800) 843-3610 Opt #2
Customer Service (United States)


: (800) 843-3610 Opt #1


: vti.domesticcs@videojet.com
Customer Service (Canada)


: (877) 225-2241 Opt #1


: vti.canadacs@videojet.com
---
Quick Links:
Global Offices
Sales and Distributor Search