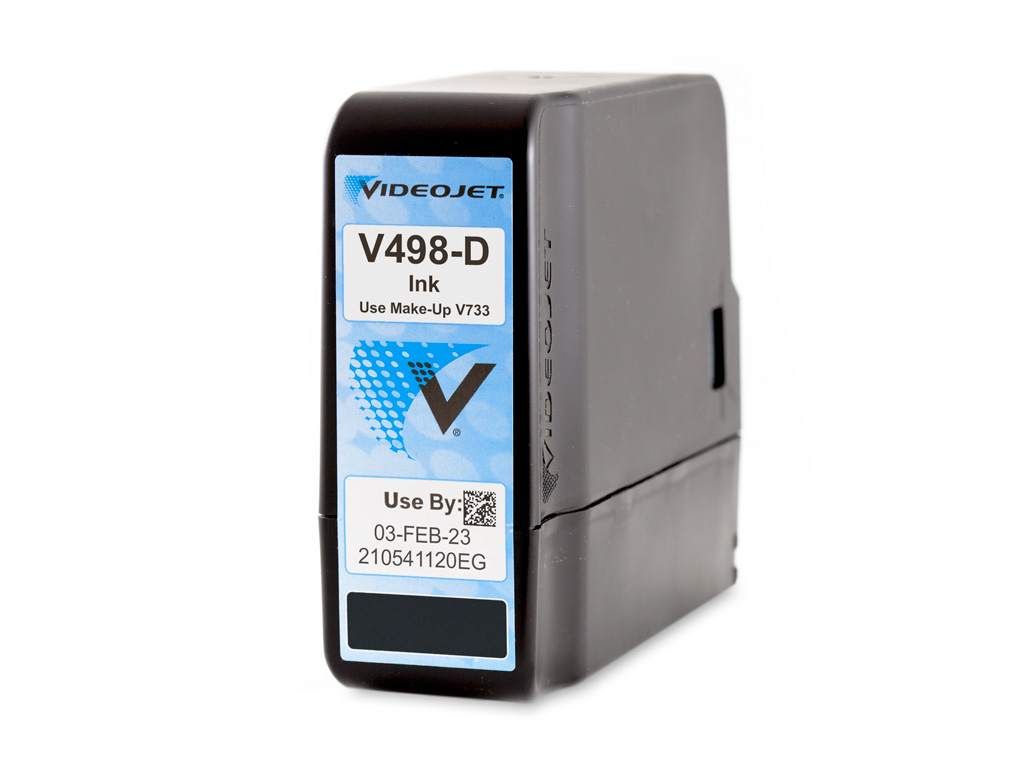 V498 is a green, food grade, ethanol ink qualified for use in the Videojet 1000 Line Food Grade continuous inkjet (CIJ) printers. This ink is ideally suited for printing on eggshells and other food contact applications.
Benefits of V498-D
iQMark™ Food Grade ink offering:
Ethanol solvent base
No MEK, no methanol
Formulated with food grade materials
Manufactured according to food industry standard Good Manufacturing Practices (GMP)
Water soluble – easily removed using plain water or other water-based liquids
Succeeds 16-9250Q legacy ink
Applications for V498-D
V498 ink is primarily used for coding and marking on eggshells. This ink dissolves completely when exposed to water or water-based fluids. This ink can also be used in other food contact applications, such as those containing flavoring pouches inserted into dry soup or noodle boxes.
iQMark™: V498 ink was responsibly designed and manufactured to maximize contrast, adhesion, and uptime while meeting safety, environmental, and regulatory requirements. Every batch is tested to ensure it meets strict quality control specifications.