Selecting coding inks for a product's lifecycle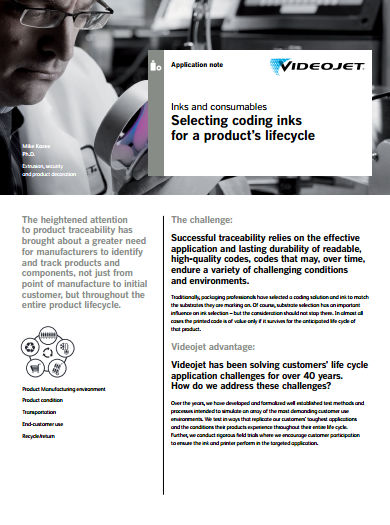 Download our application note to find out why it is critical that you select the right ink.
The heightened attention to product traceability has brought about a greater need for manufacturers to identify and track products and components throughout the entire product lifecycle.
Back to Hub
Videojet is here to help identify the right printing or marking solution for your operation.